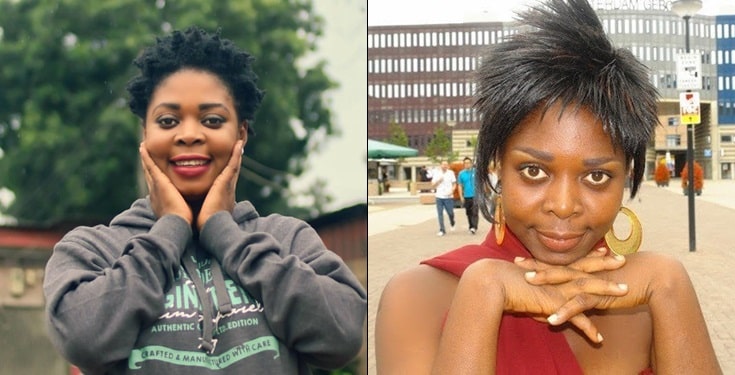 Ghanaian HIV positive lady, Joyce Dzidzor Mensah has reacted to backlash she received after sharing a video showing her kissing a German man.
The video which went viral saw so many Ghanaians accusing her of spreading HIV intentionally, with one accuser stating that that was how she killed her husband.
Well, the HIV positive lady has now responded to the backlash via Facebook.
Joyce Dzidzor Mensah wrote:
"Gyimifour you think Germany is a lawless country like Africa where someone with HIV virus will deliberately line up men to infect them. It is a criminal offence to infect someone with HIV and one can end up in prison for such act.

Gutter mouth Afia Schwarzenegger accused me on Utv for killing my late husband with AIDS. Now after yesterday's post some Gyimifour people have started accusing me. You aint seen nothing yet those of you doing that munyinaaaa mumaame………."