"Him no even smile at all" – Reactions trails man's facial expression during marriage proposal
A young man's facial expression has become the talk of netizens on social media after he was seen proposing to his girlfriend.
The couple who are apparently still students at the university have decided to take their relationship to another level.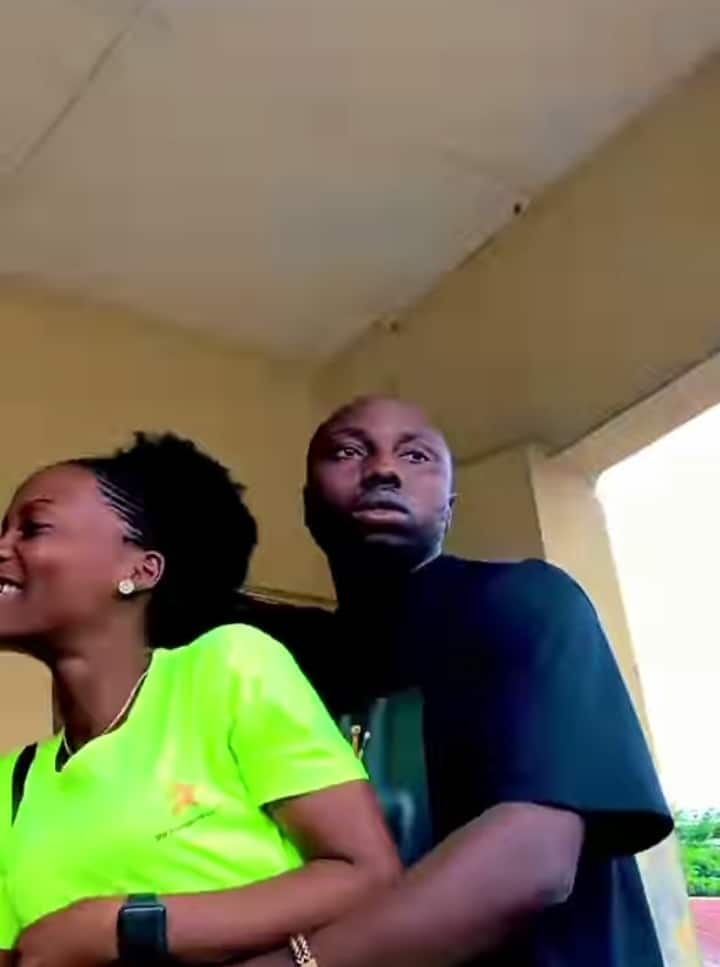 He made a public proposal, but his expression through the whole affair sparked reactions.
The man was seen keeping a straight face through the whole thing rather than the expected smile to show his happiness.
Watch the video below:
This sparked mixed reactions from social media users:
prince_of_peeace wrote: "boy dey do face like he's under a spell"
sunny_kesh said: "Suffer suffer for once body go tell u"
kwin_kaycee wrote: "The person laughing is very wicked"
starito_vibes said: "He no even smile @like say them false"
official.douglas1 wrote: "If una reach house she go give you your ring back"