"He only speaks to me when I played badly" – Rafael Leao on former teammate Ibrahimovic
AC Milan forward Rafael Leao has revealed his experiences and relationship with former teammate Zlatan Ibrahimovic.
In a recent interview on the 19F podcast, Leao said that Ibrahimovic had a unique way of mentoring him, noting that the Swedish striker would only engage him after matches he failed to perform well.
"When I played well, he wouldn't speak to me. Only when I played badly," Leao revealed on the podcast.
Despite the approach, Leao acknowledged the valuable lessons he learned from Ibrahimovic, stating his focus on key details and precision.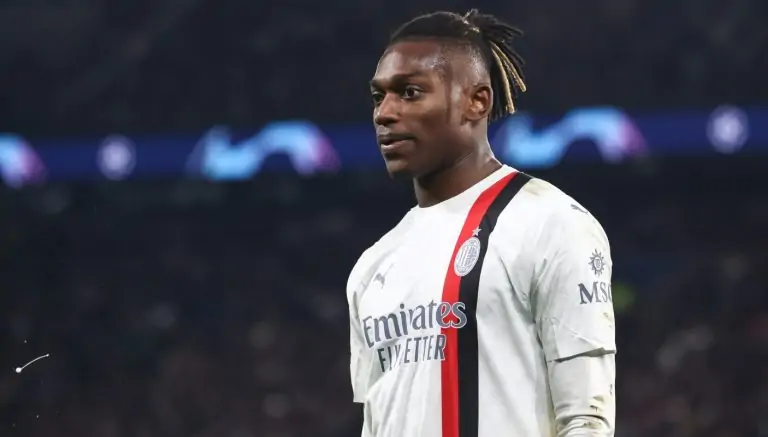 "He concentrated on the details a lot; he wasn't interested in dribbling. Sometimes he would tell me: 'Rafa, you have to control it like this and immediately take it towards the goal.
"With your talent, you can't make mistakes with a touch like that,'" Leao explained.