Sport
"He doesn't behave like someone who's played with me" – Gary Neville bites back after Cristiano Ronaldo snubbed his handshake (Video)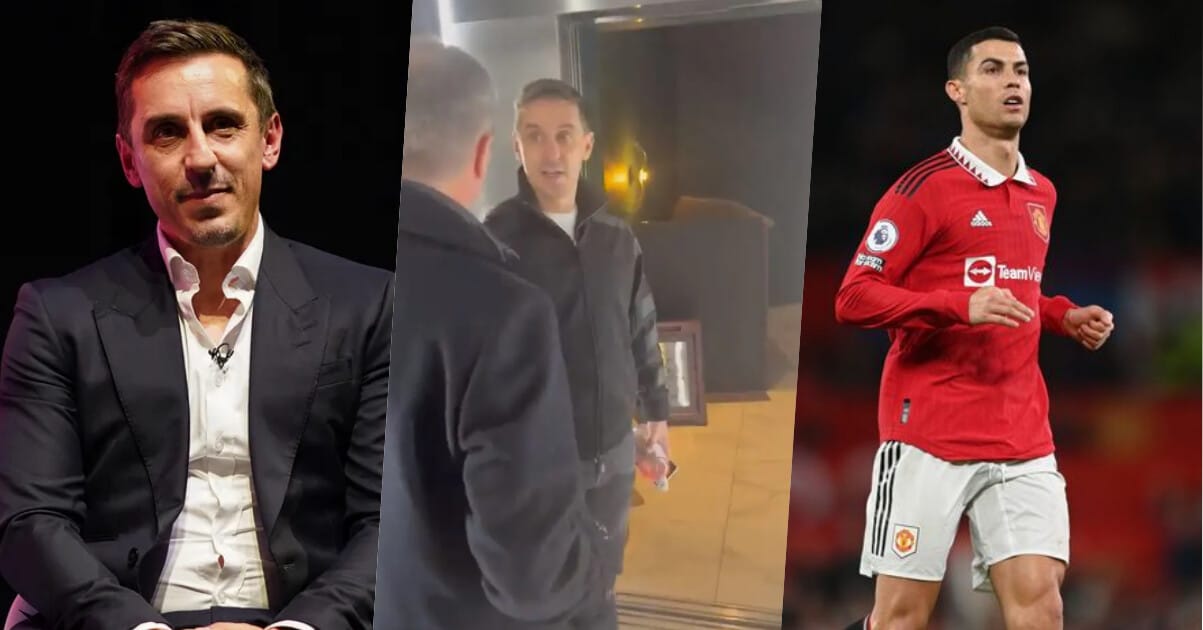 Former Manchester United player turned football pundit, Gary Neville gave a response on Monday to his handshake being snubbed by Cristiano Ronaldo before the team's victory over West Ham on Sunday.
The 37-year-old Portuguese football star appeared to ignore Neville when he came over to speak to Louis Saha during Sky Sports' live coverage of the Red Devils' 1-0 win over West Ham on Sunday.
Neville's Sky Sports colleagues were quick to mock him with Carragher 'welcoming him to the club' after suffering the same fate earlier in the season. Micah Richards then joined in the ribbing, interviewing the United legend and putting the video out for his social media followers.
"How does it feel to be blanked?" Richards asks Neville as he gets into the lift. Both men start laughing as Richards pans the camera over to Keane with a scowl on his face.
"You're delighted he's blanking you because that means…" Keane replies. Neville then says, "It tells us something though, it means he's been watching. If I had 570 million followers on Instagram I wouldn't be a**ed about Gary Neville!"
All three men chuckle as Richards says Ronaldo is a former teammate of Neville and Keane's.
But Neville shut down that link, responding: "Yeah, but he doesn't behave like someone who's played with me. Or him [Keane] for that matter."
The snub came after Neville criticized the striker's strop in the previous game against the Spurs
Neville publicly criticized Ronaldo after
he refused to come off the bench for Manchester United
in a 2-0 win over Tottenham Hotspur earlier this month. He suggested that the two parties should go their separate ways as soon as possible, branding Ronaldo's conduct as "unacceptable".