Halima Abubakar calls out Uche Nancy over N250K debt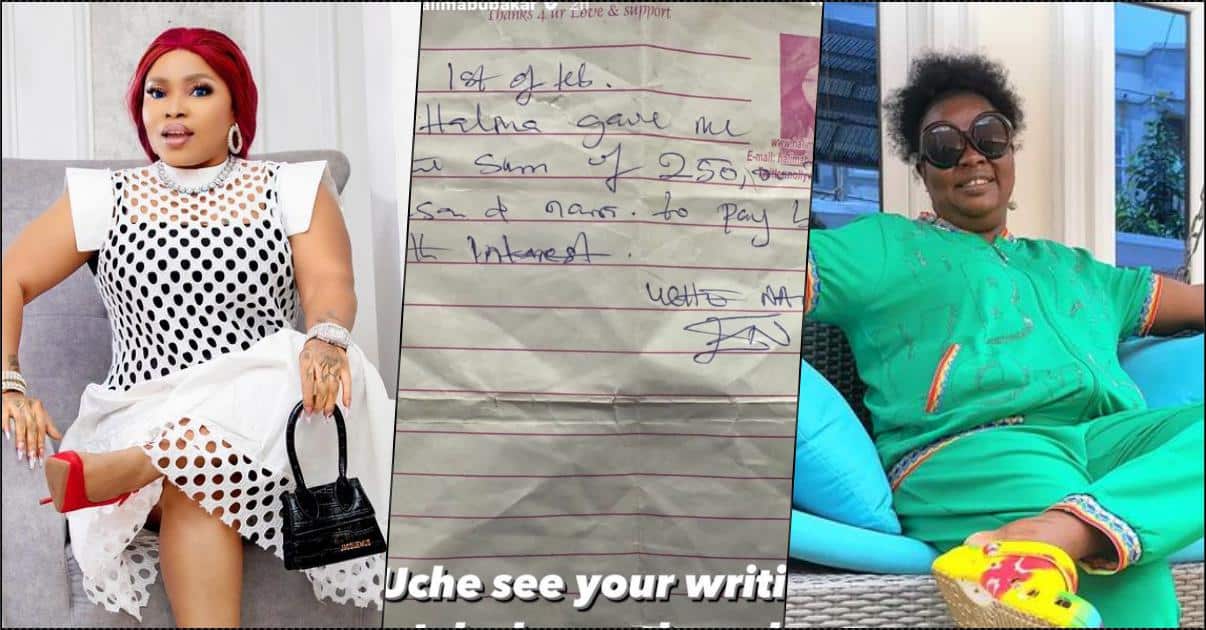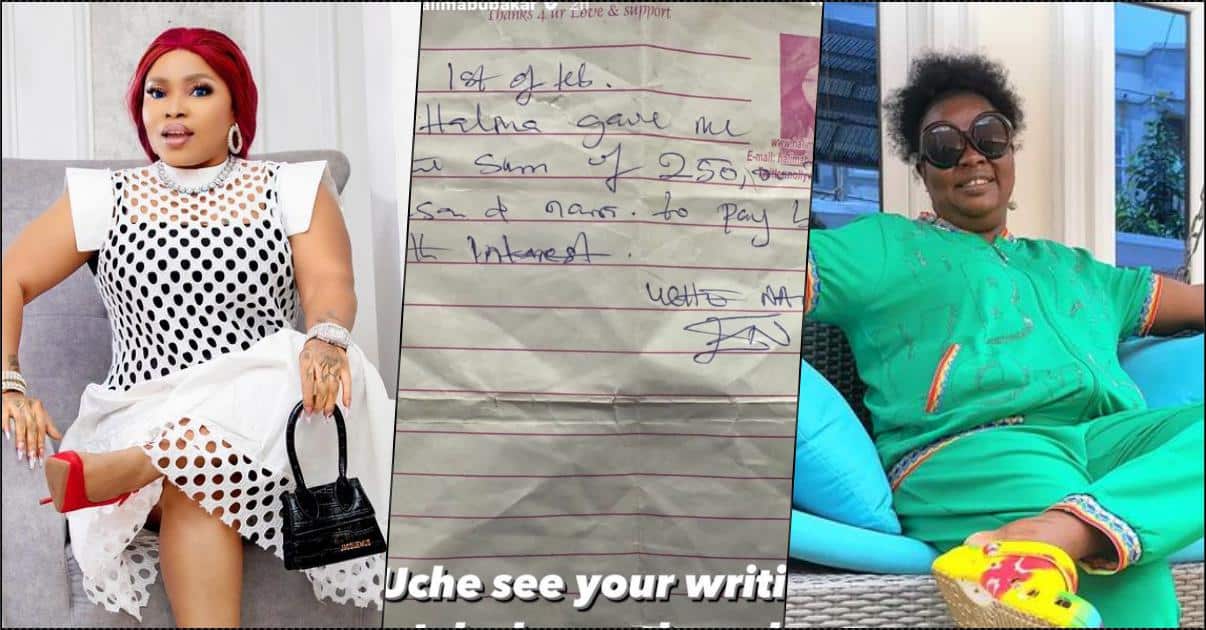 Famous Nollywood actress, Halima Abubakar, calls out her colleague, Uche Nancy following an unpaid debt of N250K.
The actress who has been through and forth public drama with Apostle Suleman slams Nancy for not fulfilling her agreement.
In an Instagram post, Halima Abubakar called out the fellow thespian while warning her against daring her next time.
While sharing a snapshot of a writing agreement with Uche Nancy when taking the loan, Halima slammed her for paying N10K for a photoshoot.
"Uche Nancy here is ur hand writing. you borrowed the money. saying I should call out is not d best. No dare me next time dear. Try pay ur artiste. And stop being a slave master. you are so terrible. upon as u dey jam ppi head reach, u still dey pay ppl 10k to shoot. under harsh conditions. Uche Nancy, l no go ever forgive u," she wrote.