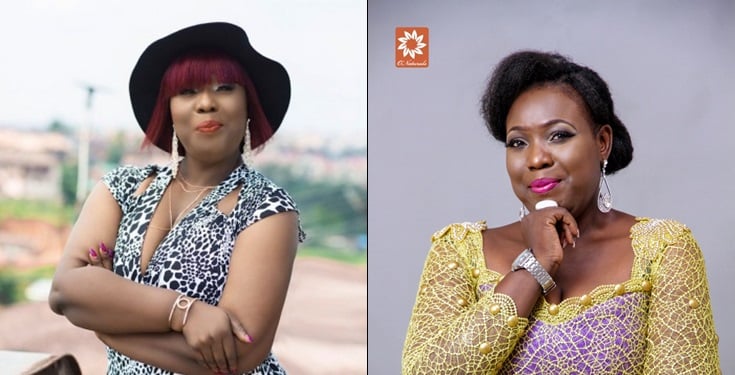 Comedienne Lepacious Bose has stated that guys in shrine are better and safer than Church guys when it comes to relationship these days.
According to her, ladies who are in a relationship with a guy from a shrine already know what they signed up for, unlike the uncertainty that comes with church guys.
Lepacious Bose made this known on Instagram where she shared a picture which shows how lovers of old shoot their shot at each other, unlike how we have it now with social media.
"These days you don't even know if you are dating a human being or a ghost; na so so dm and pinging toasting. You go don marry ritualist before you know.
I applaud those who take the risk and end up with great spouses but the stories I have heard about online hook ups are so scary. Generally we live in a crazy world now, you can actually live with a serial killer for years and not know, na make God Dey protect person.
I remember those days ladies would believe the guys they meet in church would be the good ones, hiaaan these days the ones you meet in shrine are better and even safer. At least with them you know what you signed up for…. like I always say TO THE WAYO MAN, GOD IS A WAYO GOD. Lord have mercy…. the things I have heard hmmmm….. it is well."