"God, spare me from anything like twins" – Angry mother prays against twins as daughters bathe in powder, mess up sofa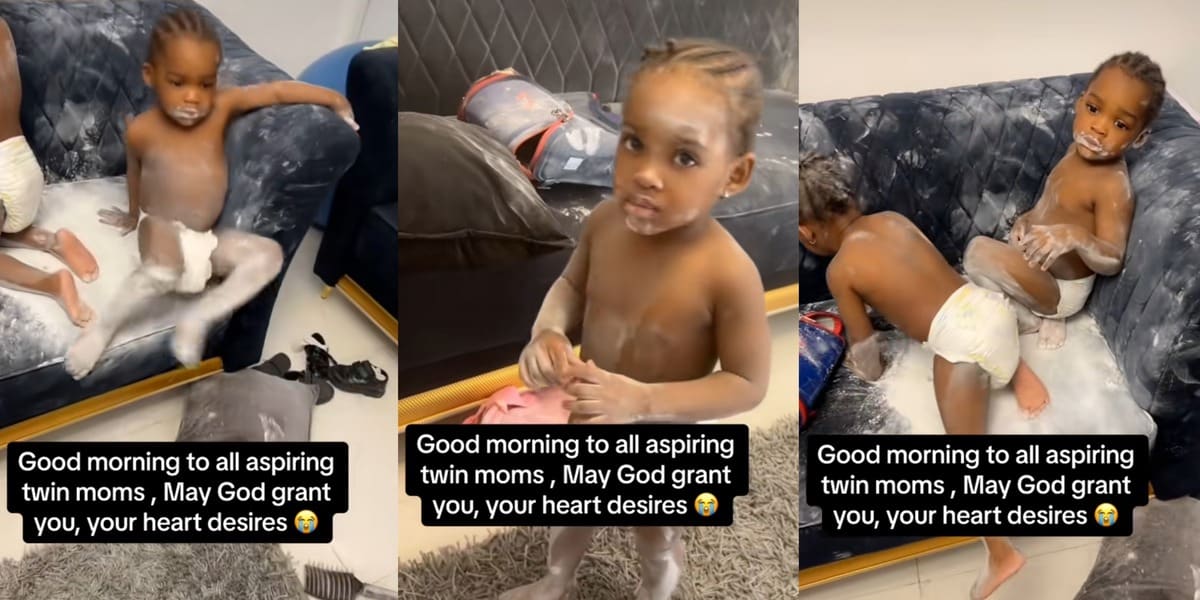 A Nigerian mother caused a stir on social media when she shared a video of her twin daughters who had already covered themselves and the living room sofa in powder.
The video was captioned: "Good morning to all aspiring twin moms, may God grant you your heart's desires, and may, He spare me from anything like twins."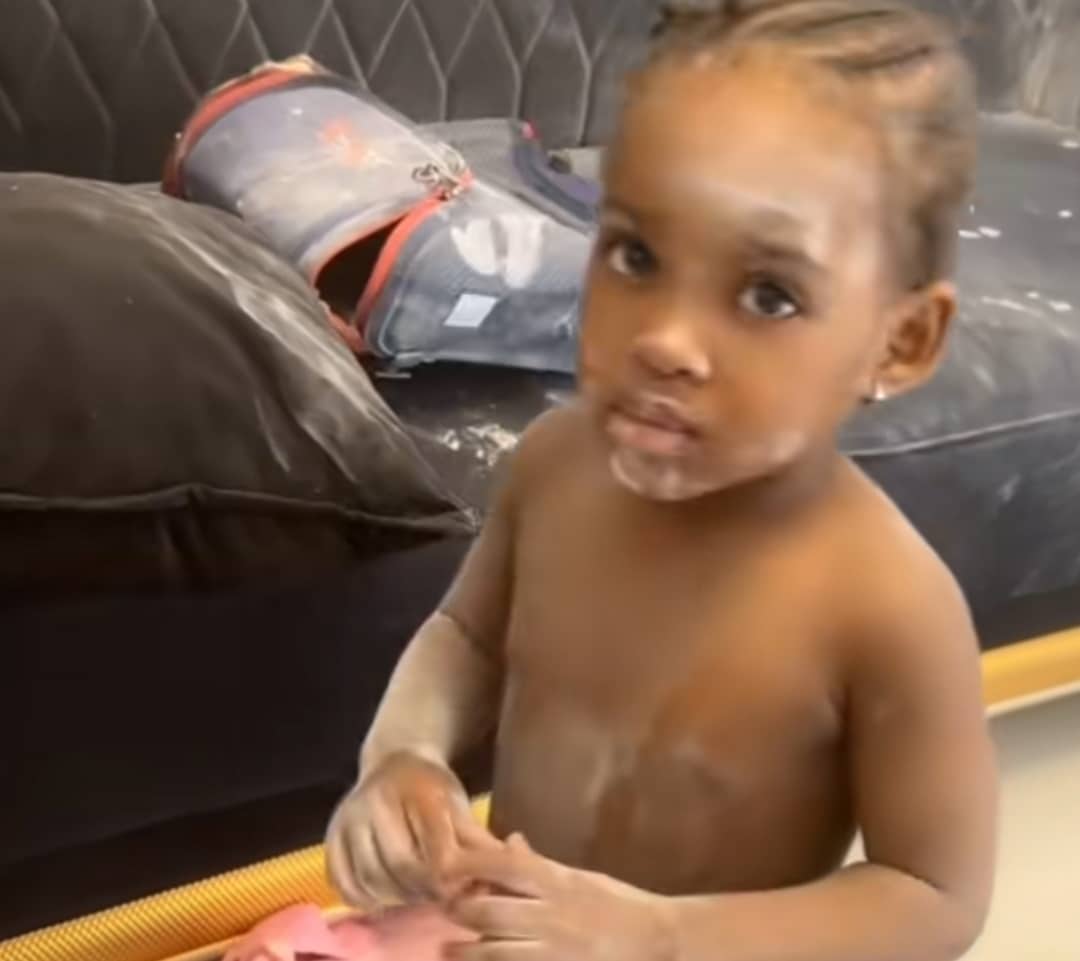 The woman, who wasn't in the room when the incident happened, acted surprised when she discovered her daughters covered in powder and the sofa also dusted with a large quantity.
She was seen handing them a broom to sweep the powder off the sofa.
The woman's actions and the caption of the video drew the attention of many individuals who flooded the comment section with reactions.
See some reactions below: 
Iampicaxo: "‎The way the boy steps to responsibility is wholesome, he's gonna be a good elder brother 4 sure."
JJTOM: "‎but why do you keep the powder where they can reach? lock it."
nkechivivian865: "‎Even if them wan carry the sitting room go express,i still pray for twins."
@nimdeemaame2: "‎they think this is a foreign land that they will misbehave and go Scot free, never, Africa you cry tire but you go still repair what u did."
Lynda: "‎I want them,they can litte the whole house,i will gladly clean and tidy up as long as i have them."
Nicelynn: "Nothing has changed my mind sis. I'm still willing to do this problems."
DollyP_36: "‎Abeg don't shout on top my babies head, draw them closer instead and pat their back accompany with forehead kiss."
flory bae: "‎Honestly your really blessed my dear congrats but please take it easy on them the joy I hv seeing both of them is unimaginable..God help me."
WATCH VIDEO: