"Give us 30 years" – Man breaks internet with transformation photos of himself and dad
A young man has gone viral after sharing transformation photos of himself and his father after 30 years.
In the earlier photos, the young man who appeared to be less than five years old posed beside his father in a picture.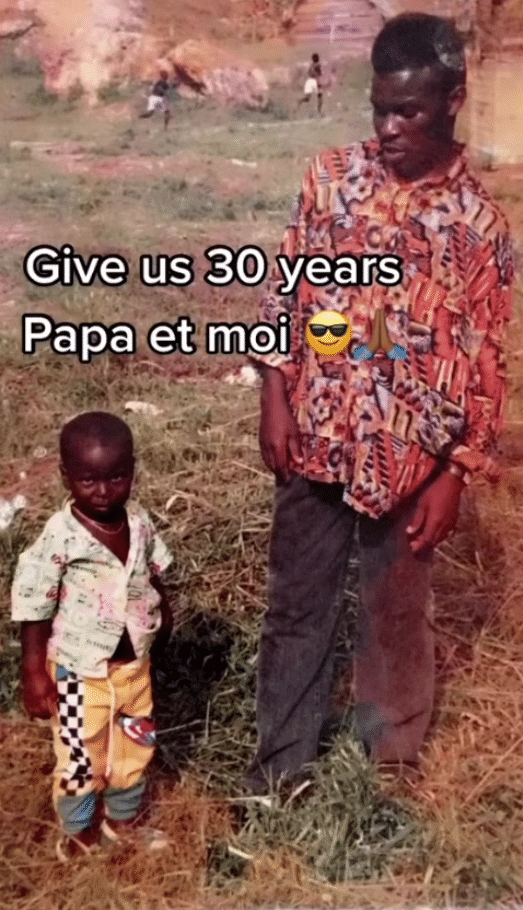 They both looked very dark in complexion which netizens claimed could be due to hardship or the harsh weather in Africa.
In the latter photo, however, the young man had grown into a fine man. His father also brightened up too and they both had glowing skin.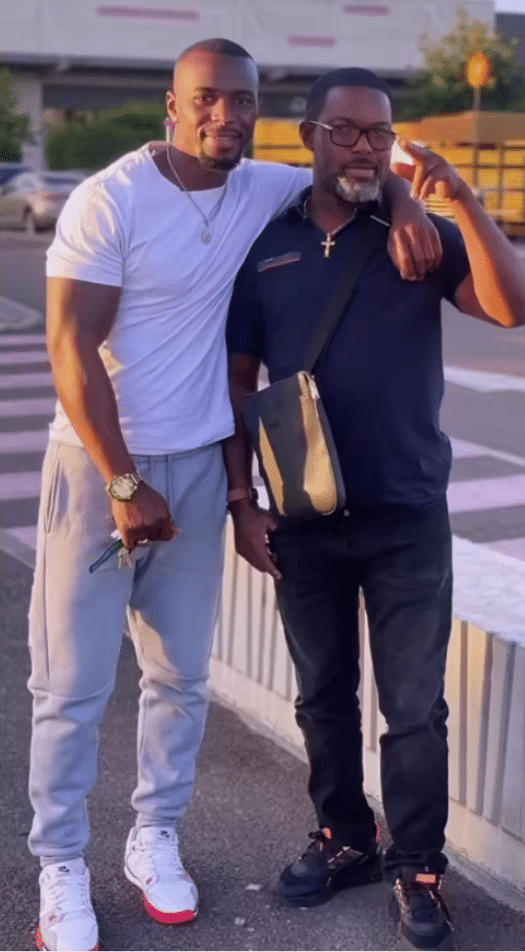 The video was captioned:
"Give us 30 years, Papa et moi 😎."
Reacting to the video, @amyskitchenandtreats said: "They have WON this challenge make everyone go home."
@djruffee said: "There's hope in this life. Just stay alive."
@khardysgram_  said: "So you think this video actually makes sense??? How can you post this kinda video and not tag the guy's page 😭😭😟 I mean the son."
@gaffytheexplorer wrote: "Father and son, which of you is available?"
@verdcy_giane commented: "I saw my ribs somewhere o"
@mr.alao stated: "When you leave that African sun that has no joy"
@ehi_ose said: "They left Nigeria/Africa. Nice one … I'm leaving soon too, on God."
Watch the video below: