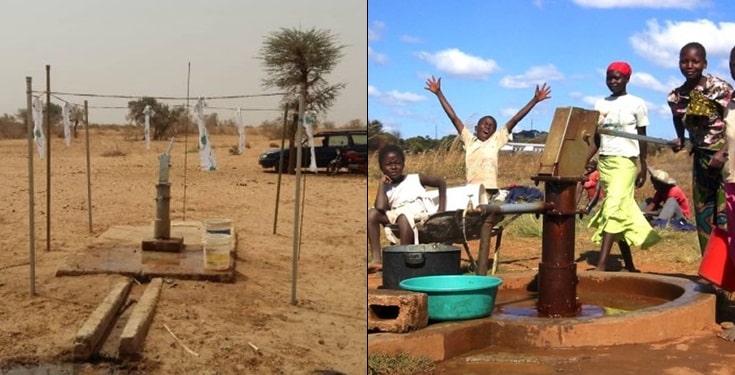 After 25 years of serving his Indian boss in Lagos, a gateman has rejected a house offer as a parting gift and instead, requested that a borehole be sunk for his community in Giljimmi, Jigawa State, which he said lacked water.
DailyTrust reports that Musa Usman lives with his family in a thatched huss. Usman, who served Mr. V. Verghese, the Managing Director of a pharmaceutical company, left the service in order to reunite with his family in the village.
When he was leaving, Verghese offered to build a house for him to appreciate his diligence while he was his gateman. People in Usman's community were previously trekking a long distance for water.
Speaking at the commissioning of the borehole, Verghese said his decision for the parting gift was borne out of a high degree of honesty exhibited by Usman while he was working with him.
He said: "Musa has served me diligently for 25 years. We would travel to India and leave our house under his care and behold, we would meet everything intact. He is indeed an honest Nigerian."
Usman, thanked Verghese for the gesture, saying he had no regret substituting the house offer with community borehole.