Funke Akindele reacts as 'Battle on Buka Street' actor Moshood opens up on unforgettable experience with her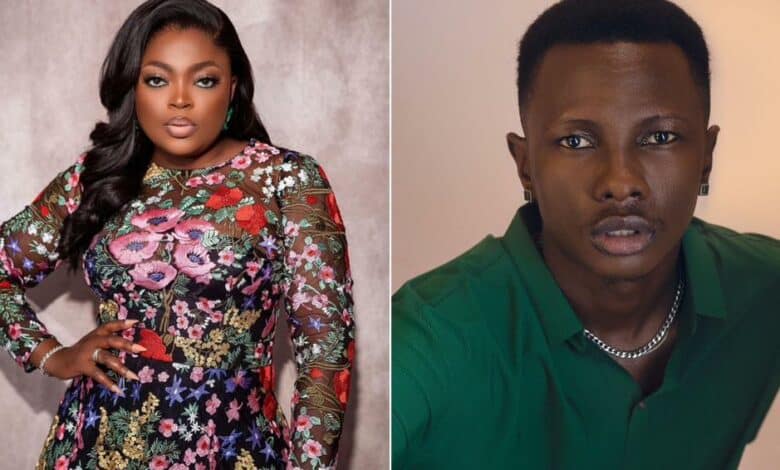 Talented Nollywood actress, Funke Akindele, has responded to Moshood Fattah's recent interview where he showered her with accolades.
Fattah, a member of the cast of "Battle on Buka Streets," shared his unforgettable experience working with Funke and praised her as a multifaceted genius in a conversation with Chude Jideonwo.
He said;
"In my entire life I have worked with great directors, on stage, television, and film, but watching Funke Akindele's work is a Masterclass. She is in the mud, with no shoes, doing a scene, she is directing, she is making decisions on someone's costume and then she goes into action.
"And am like how do you do that? She is a multitasking genius. Watching her work, that is someone the world needs to study. And she's incredibly balanced. Her work ethic scares me, but it inspires me. You can't be fancy about the work if you don't want to do the work".
Funke expressed her gratitude for his kind words and mentioned how proud she is to inspire others with her work ethic. She also thanked him for acknowledging her efforts.
She said; "Thank you @moshoodattah for your kind words. I'm glad that my work ethic is an inspiration to many".