Flag bearer slumps during coronation of King Charles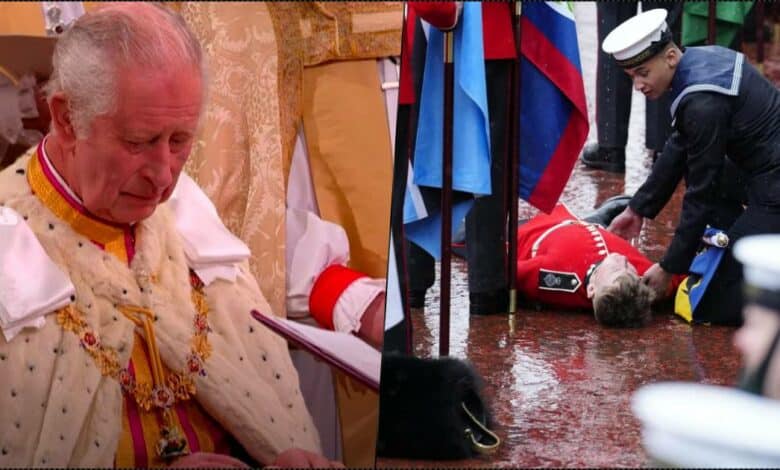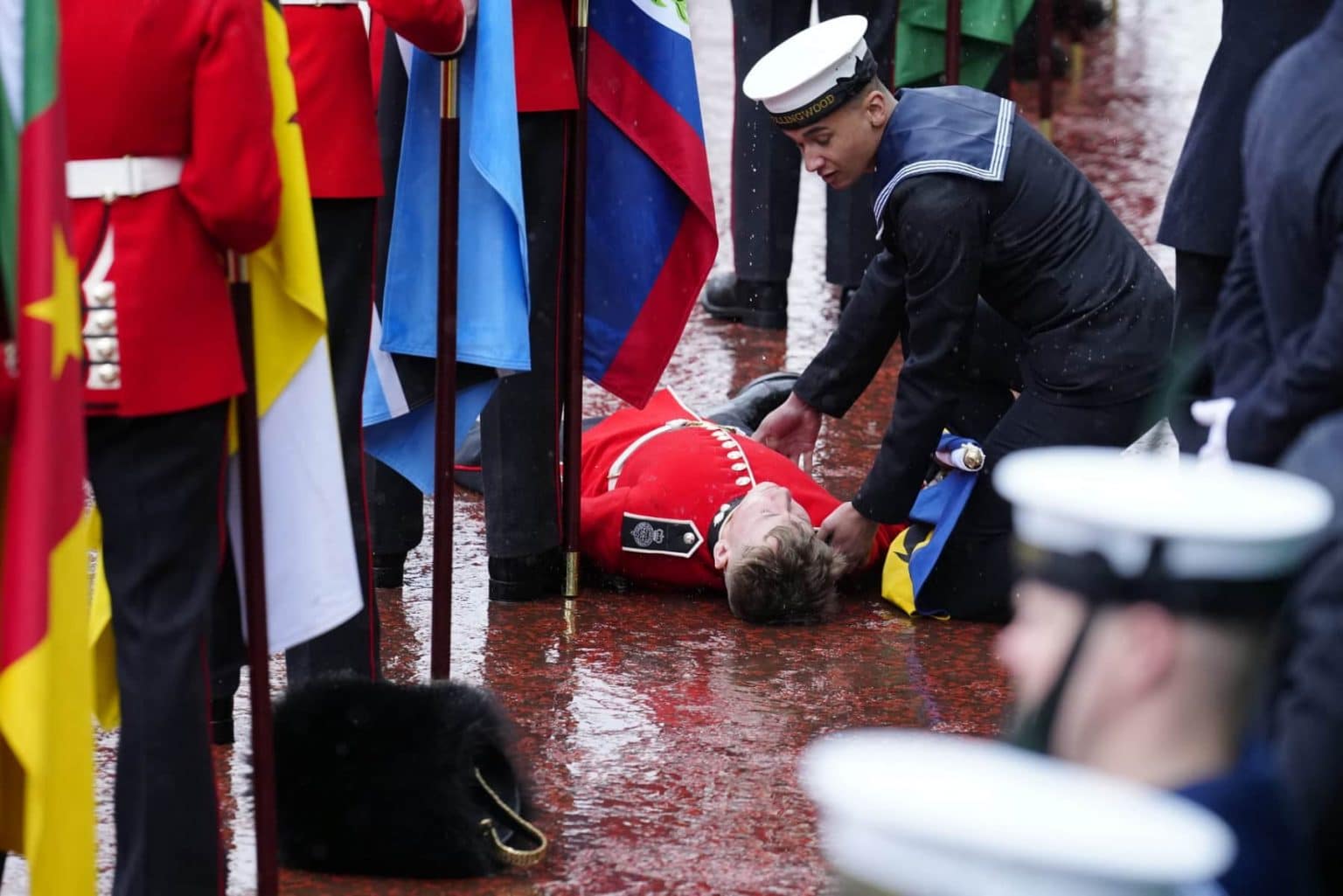 According to reports, one of the flag bearers during the coronation ceremony of King Charles III and Queen Camilla at Westminster Abbey in London collapsed.
In images that surfaced online on Saturday, the flag bearer donning a red regalia along with black trousers and shoes was seen subsequently assisted by his fellow flag carriers after landing on his back.
Following Charles' ascension to the position of sovereign head of the United Kingdom and 14 other Commonwealth realms, his 75-year-old wife Camilla was also crowned as Queen by the Archbishop of Canterbury, Justin Welby.
This coronation marked the first of its kind in Britain since 1953, nearly 70 years ago.