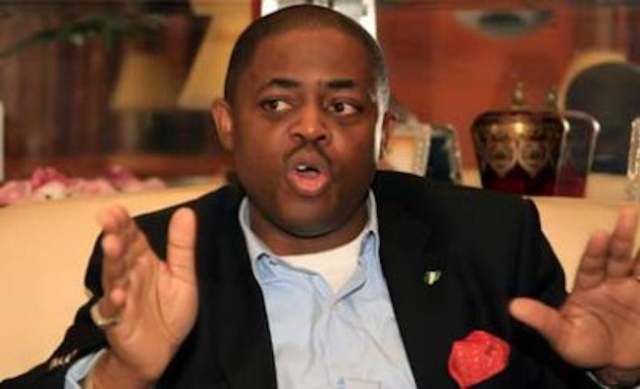 Entertainment News
FFK slams Nigerian youths for focusing on #BBNaija while youths in Mali led a coup to reclaim its nation
Former aviation minister, Femi Fani-Kayode took to his Twitter handle to knock Nigerian youths who are more focused on Big Brother Naija reality TV show than on national issues.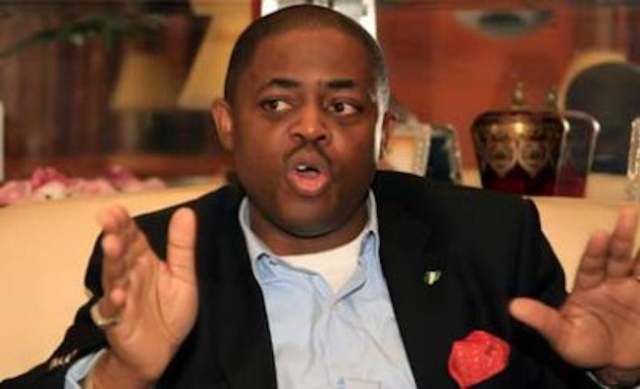 In his tweet, he mentioned that a 25-year-old in Mali led a coup to reclaim his nation while a 30-year-old in Nigeria is all about Big Brother and the housemates.
Describing the situation as "Truly Pitiful", FFK wrote;
"25 year old man in Mali led the coup to reclaim their nation. 30 years old in Nigeria watching BBNaija shouting "Leycon my man!"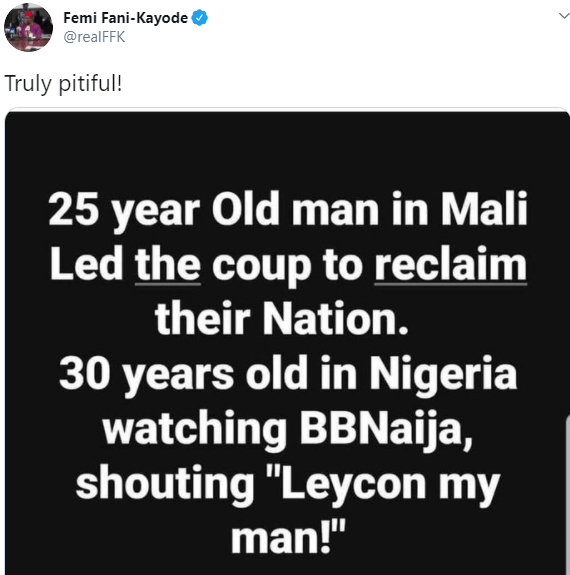 Recall that few days ago, thousands have taken to the streets of Mali's capital to celebrate the coup against Ibrahim Boubacar Keïta.
Coup leaders arrested Mr Keïta on Tuesday and forced him to resign, sparking global condemnation.