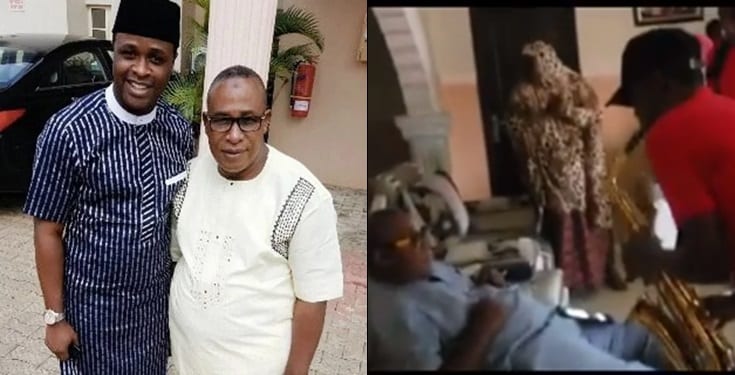 Veteran actor Adebayo Salami recently clocked 66 and his kids took it upon themselves to celebrate the occasion and make him feel extra-special on this memorable day. Not only did they bring an entire band to play for him, they also praised him extremely.
The actor whose son is popular actor Femi Adebayo as kids got the shock of his life as his celebrity kid and other siblings decided to throw a big surprise and celebrate their dad for the role he has played in their lives. The unsuspecting actor was in the sitting room, reading a magazine, when the band came to play for him and celebrate him. Then, one by one, they turned up and praised their dad. Surprised and happy at being celebrated by the
in such manner, Adebayo went on to bless his children and thank them for being there for him. He particularly prayed for them just as much as they brought so much love to him. See the post below:
Some major celebrities like Adunni Ade, Akin Alabi, Chioma Akpotha and others could not help but gush over the way Femi Adebayo and his siblings celebrated their dad.