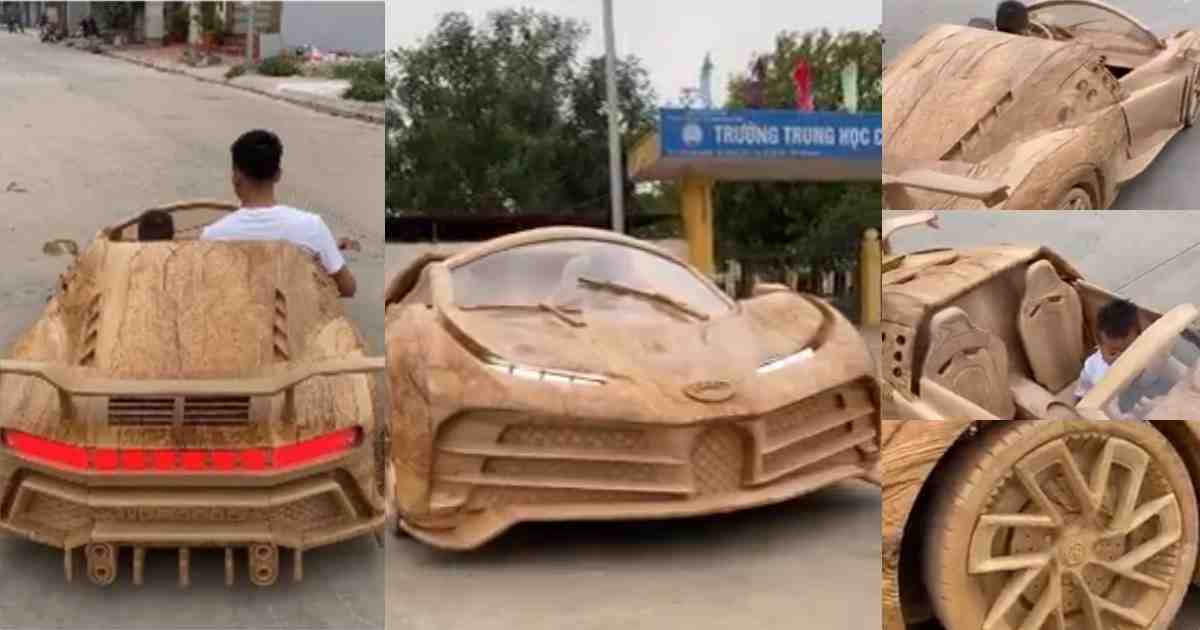 Father builds Bugatti car replica with wood for his son under 40 days (Video)
A father has surprised his son with an incredible piece of art by making him a replica of the luxury Bugatti car with wood and scraps.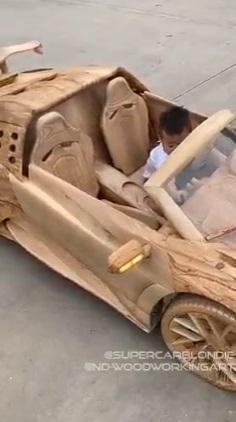 According to a video shared by Supercar Blondie, the Vietnamese man crafted a replica of the supersport car under 40 days for his dear son.
The car, however, is not just a toy as it is fully motorized and works just fine like a regular vehicle with a detailed design like the real Bugatti car.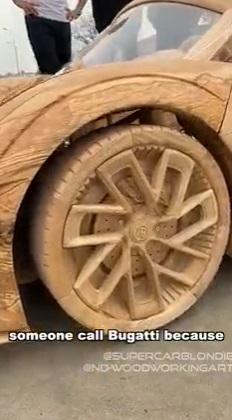 The car is powered by two batteries, weighs about 350kg and is said to be made entirely out of oak wood.
Watch the video below …