BBNaija winner, Mercy Eke just landed in the city of Dubai for the One Africa Fest and her fans can't hold back their excitement.
Recall that Tacha and Mercy had a rocky relationship during their stay in the BBNaija house, and this really affected how their fans relate on social media.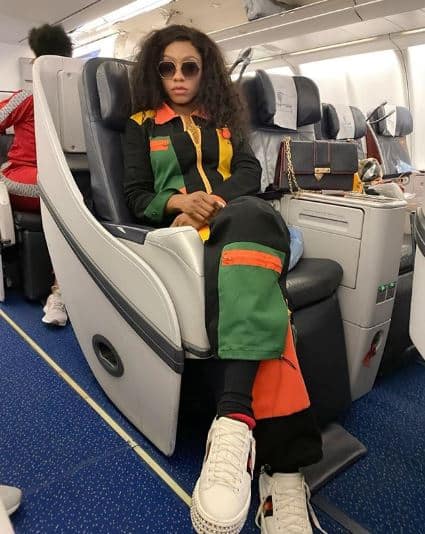 The mercenaries immediately took to social media to spread their queen's visit to Dubai in a bid to make their queen trend and also shame the Titans.
Some of them took to Twitter to write sweet messages and praises for Mercy while indirectly mocking Tacha's loss.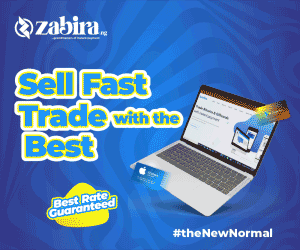 See tweets below;
" hate that silicon fake ass bitch wit her fake accent"
Mercy Fans:we love silicon ass.

"See this smelling thing wit stretch marks using butt lift to make it stand firm.
Ndi Titus:Stop bodyshaming women. Say no to internet bullying
Me:Laughing in 60m🏃🤣#MercyTakesDubai #BBNaija pic.twitter.com/nigHSbnahP

— J-A-N-E-S-I-S💪🦄 (@RealQueenDoosh) November 13, 2019
I don't know what's going on over there in Dubai for now o.. but one thing I'm sure of is that , Mercy has showered. She's smelling nice already 👌.

A neat queen I stan.

#MerEkeInDubai #MercyTakesDubai pic.twitter.com/UHjnCvGUSN

— 𝐉𝐞𝐰𝐞𝐥✨✨ (@JewelOdega1) November 13, 2019
https://twitter.com/judgement_dayy/status/1194544677061582849
I open my phone #Mercenaries are angry, what's going on. Who touched our Diamond?Is our girl not happy in Dubai? Hell NO she's having the best life😜😜 ,in fact she's cruising with Ceec and the girls #MercyTakesDubai #MercyTakesDubai Dont forget to ignore the Devil🧜‍♂️🧜‍♂️🧜‍♂️#MercyEke pic.twitter.com/krqx7P2C5k

— MamaRea🇿🇦🛡⭐🚀❤📚🎬 (@MogaleWiennie) November 13, 2019
https://twitter.com/vsheehama/status/1194539304502145030
I really dont want fight today,is really hard to ignore them fools but i will try and ignore and hype my girl,mercy is in Dubai having fun so need of giving goats scholarship #MercyTakesDubai #MercyEke

— Chidinma ❄💎❄🌺🌺 (@Ivydoris27) November 13, 2019
While dey are busy trying to tarnish my baby's name… Instead of hyping their fave in peace… My own fave is busy giving dem hot hot… Plz if ur fave is not in Dubai right now.. Shut d fuck up #MercyTakesDubai pic.twitter.com/9K59hW6pjF

— Emilia💙 (@EmiliaPeter4) November 13, 2019
Dear #Mercenaries
Forget all this long thread from de so called former servant, Aim is to distract us. Look at it from another angle.
⚠️⚠️
Please let's CONCENTRATE on hyping our girl, let them take care of their shit. Remember #MercyTakesDubai #MercyTakesDubai #Bbnaija #MercyEke pic.twitter.com/2us5pRG1Ft

— CHIKIT⚙ 🇬🇧🇳🇬 (@ChinonyeIwu800) November 13, 2019
https://twitter.com/SunshineEthel/status/1194512603260837889
https://twitter.com/a4amarachy/status/1194501566180536322
https://twitter.com/Ikech_Balogun/status/1194492983464407041
https://twitter.com/Becca59207060/status/1194537457892675584