Entertainment News
Excited mom gifts her daughter a brand new car after she made excellent WAEC results (Video)
Following the release of 2020 WAEC results, an excited mom has rewarded her brilliant daughter with a brand new Hyundai car for making excellent results.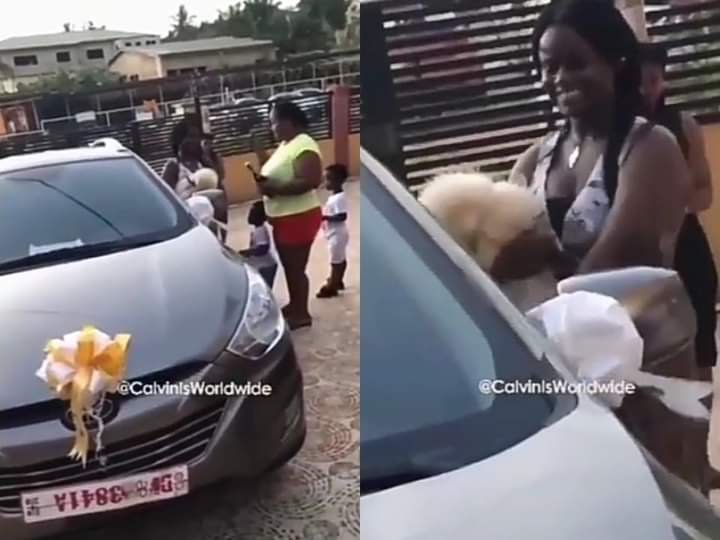 In a viral video now trending online, the exited mother was seen presenting a brand new Hyundai Elantra to her intelligent daughter for making her proud.
The woman who bought the car with her husband could be heard praying for their daughter and encouraging her to continue with academic exploits in future.
Moment after saying a word of prayer for her, she handed the car key over to her daughter.
In her words, "You have done well with the WASSCE results. So we're giving you this car in the name of God the father, the son and the holy spirit. Continue that way forever."
Watch the video below: