Viral Gist
"Everything is hard in Nigeria" – Reactions as passengers run to board plane as it prepares to take off (Video)
Reactions have trailed a video of passengers running frantically to board a plane that was preparing to take off without them.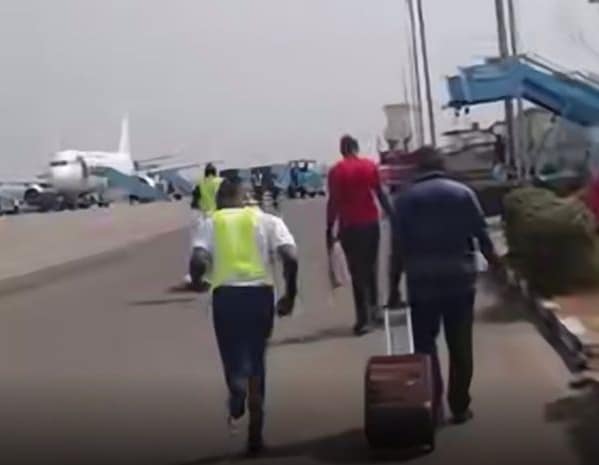 At an airport, a pilot had began its flight sequence and was already making way to the runway to take off when passengers realized that it was about to leave without them.
The passengers immediately picked up their luggages and made after it in a frenzy.
In the video making the rounds online, the various passengers – women, kids, aged men – were seen giving the plane a serious chase.
It was learned from sources that the incident had occured at an airport in Owerri, Imo state.
Watch the video below:
Reacting, chinonso_ wrote; "Nigeria will stress you in everything, when you now see an easier system that works some of you wouldn't know how to act. Like when the Israelites left Egypt and still couldn't act right because they've been used to too much suffering"
thisisrachelle_ wrote; "I feel like Nigerians are just too different from every people on earth and I don't mean this in a good or bad way. We are just weirdly different 😂"
oluwakemi._o said wrote; "Why are we not organized? This country suppose be on Netflix"