"Every night na only you dey knack" – Sarah Martins speaks on genesis of beef with Yul Edochie's 2nd wife Judy Austin (Video)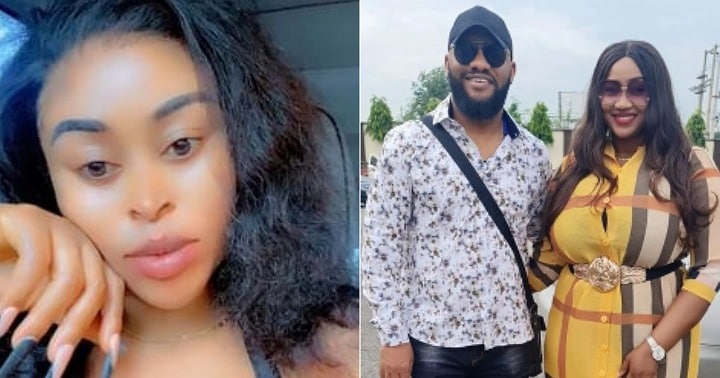 Judy Austin's former friend, Sarah Martin, has continued dragging the actress over an unpaid balance.
In a video shared via Instagram, the actress threw shades at Judy and slammed her for blocking her while still owing her money.
She also went ahead to narrate why she suddenly decided not to support her anymore.
According to Sarah, she thought about May and decided to put herself in her shoes. Then, she realised that she had been inflicting pain on a woman whom she barely knew or even interacted with.
Sarah noted that all the things she said about May were all second-hand information given to her by Judy. Sarah stated that she had never met May not had any personal relationship with her all her life.
Speaking further, Sarah ordered Judy Austin to pay back the money she owed her as she was no longer interested in interfering in family issues.
She said in part:
"Every night Na you them dey knack, Na you them dey cuddle. I no follow you dey knack. Why I go dey accumulate enemies every single day because of you.
"Na so she take block me without paying me my money. You dey owe person dey block am. Na ment?"
Watch the video below: