A Nigerian man identified as Victor Ibeh, has advised his fellow men to get a materialistic woman and stay away from women who do not like money.
Taking to Facebook, he wrote: "Every man needs a materialistic woman in his life. Stay away from women who do not love money and comfort."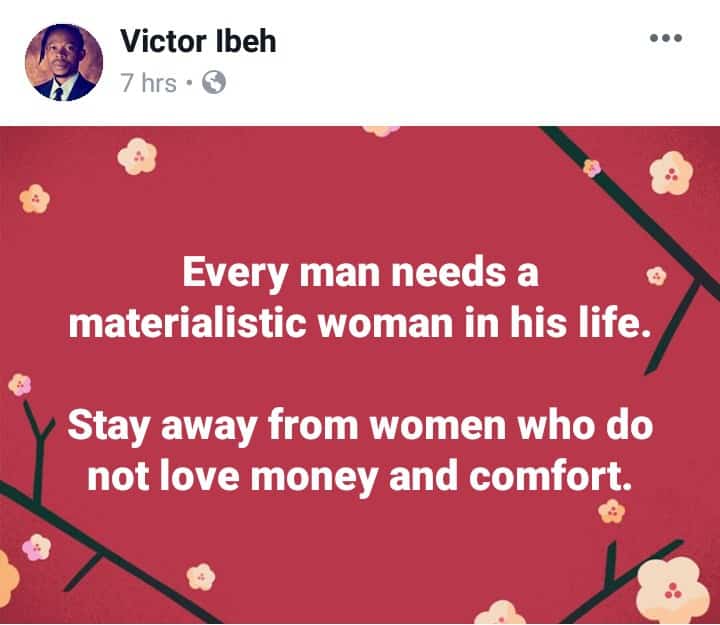 Surprisingly, most of the commenters agreed with him and went further to explain his statement.
Ezewudo Chidiebete Joseph commented: "These set of women will make you double your hustle, thereby improving your life."
A few didn't agree with him though. Read other comments from Facebook users below.