A viral video has captured moment #EndSWAT protesters ran into a policeman who was about extorting a driver and together with one voice, they asked him to come out of the car and leave.
In the video now trending on social media, a police officer who had hopped into the front seat of a vehicle and was allegedly trying to extort the driver, was busted moment some protesters passing by saw him and began asking what the driver did.
"What did he do? You must tell us what he did", the protesting crowd were heard asking the officer who was comfortably seated as though he were a passenger.
When he could not tell what offence the driver committed, the crowd asked him to get out of the vehicle with immediate effect and asked the driver to "drive in peace".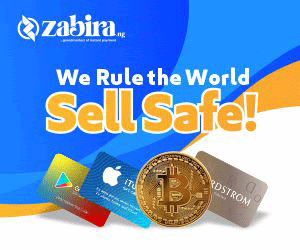 And with his head bowed in shame and disgrace, the policeman walked away;
Watch video below;
This policeman today at Ikeja under bridge was trying to extort this driver we all stood up against him.
He left in shame, no more intimidation #AlausaProtest #EndSWAT ASUU NYSC pic.twitter.com/CXBolAB7us

— 20 10 20 (@sholium) October 15, 2020