There are viral reports which emanated on social media that Telecommunication giant, Airtel has been hacked by Anonymous with subscribers receiving N1,000 worth of airtime for free.
The alleged hack was being credited to Anonymous, an online network known for launching cyberattacks against government institutions that within the last seven days have reportedly carried out cyber attacks on the websites of notable government institutions, including Nigeria Police Force and INEC.
The rumor of Airtel hack is coming within 12 hours after MultiChoice, the owner of DSTV and Gotv suddenly opened all their channels, regardless of packages or subscription, leading to most Nigerians speculating that it was hacked.
While the free 1,000 airtel, the report is unsubstantiated as the network provider has yet to come forward to confirm if there was any breach in its network, leading to crediting of users with free airtime.
The alleged hack of AIRTEL network is fake news and intended to mislead Nigerians as the Network provider sent text to customers promising to compensate them for service disruption.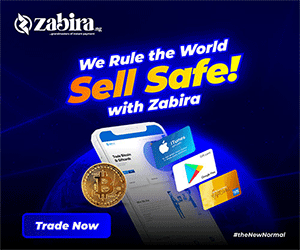 Yesterday, Airtel sent SMS to most of their customers, pleading for the failure experienced by their network service and promised to compensate customers with 5 minutes worth of airtime.
The message in their text reads;
"Dear Customer, we apologize for the recent service disruption experienced on Oct 16. Normal service has been restored and your line will be credited with 5 minutes of on-net calls & 100mb of data both valid for 1 day. Thank you for choosing Airtel."
See the SMS;
It is high time we Nigerians verified any information before celebrating or reacting to it. We shouldn't be celebrating hack in any government institutions or corporate companies just for our benefits. It compromises their security.
Please discard the report claiming AIRTEL has been hacked as it is false and misleading.