The Economic and Financial Crimes Commission has intensified its effort in the fight against internet fraud in Nigeria.
EFCC shared a video of a beautiful young Nigerian lady who overheard her neighbours who are suspected fraudsters chanting a pro-Yahoo song.
In the now trending the video, the lady countered them and threatened to expose all of them.
Reacting to the video, the anti-corruption agency wrote
"Be an Ambassador against Cyber Crime, like Anita Oti. Record a 1-minute video of you and/or friends speaking against Internet fraud and tweet at this handle ending with the hashtags #YahooYahooNoBeHustle #AntiCorruptionAmbassador #SayNoToCyberCrime"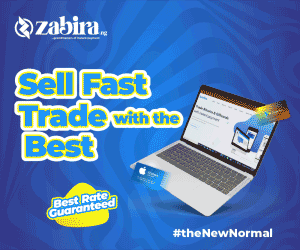 Watch the video below;
Be an Ambassador against Cyber Crime, like Anita Oti. Record a 1-minute video of you and/or friends speaking against Internet fraud and tweet at this handle ending with the hashtags #YahooYahooNoBeHustle #AntiCorruptionAmbassador #SayNoToCyberCrime pic.twitter.com/gF95QLl24F

— EFCC Nigeria (@officialEFCC) May 23, 2019