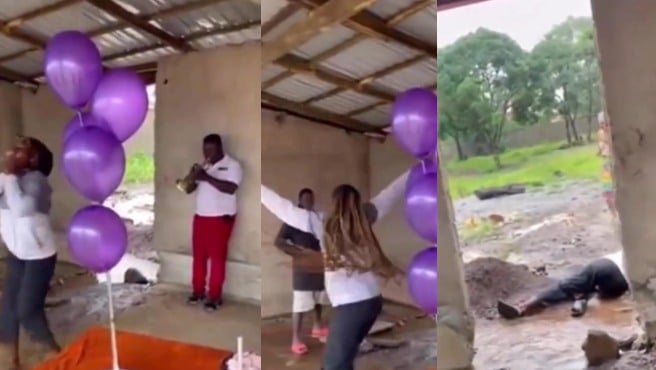 Drama as lady gets surprise birthday arrangement (Video)
An overly excited young lady creates a scene after getting a surprise birthday arrangement organized by her friends.
A video making the rounds on social media captured the moment an overwhelmed lady jumped for joy after walking into a surprise birthday atmosphere arranged for her.
The lady walked into the unexpected set up which had a cake, balloons, and a man blowing a happy birthday song with a trumpet.
The overjoyed lady jumped and screamed at the top of her voice before ending up in a pool of stagnant water while trying to dash out of the birthday space.
Watch the video below …