Drama as lady catches married man who sneaked into her home at night (Video)
Lady exposes a married man she caught after he sneaked into her home at night to see her housemaid.
It was gathered that the man had sneaked into the woman's house at about 9pm when he was caught by the woman.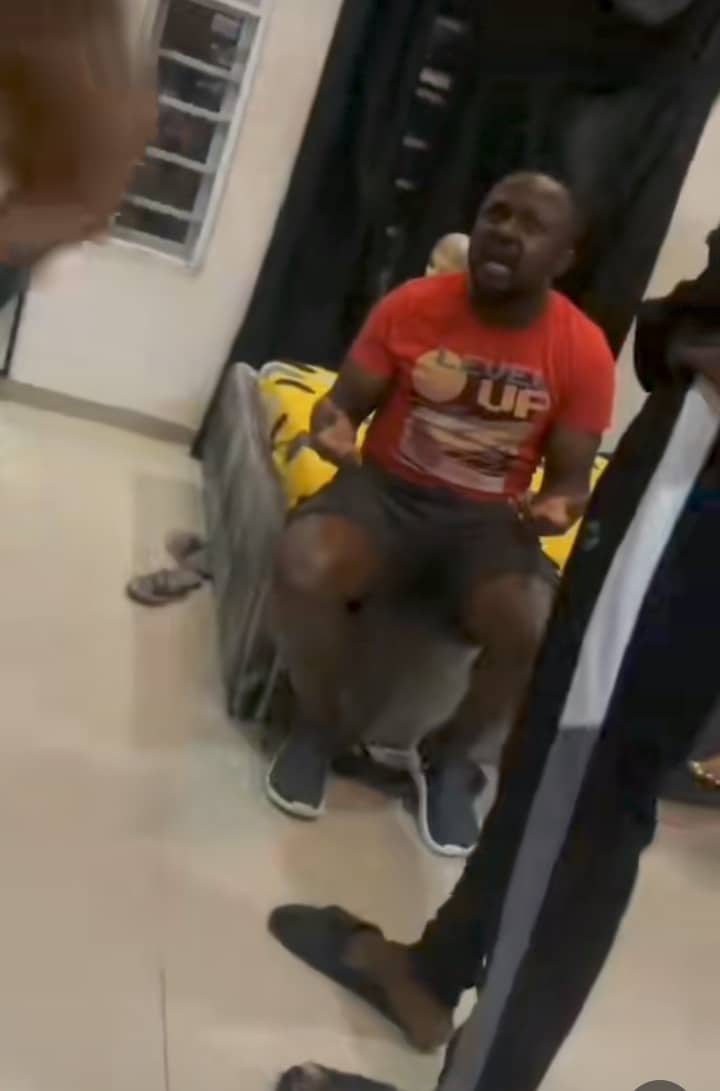 In the video shared online, the woman locked the man in a room and began interrogating him upon which it was learned that he had sneaked in to see the woman's housemaid identified as Divine.
He could be heard begging to be let out as the woman marveled at his temerity to sneak into her house, made his way pass her bedroom and up the stairs where his luck ran out and was caught.
The lady eventually called some security personnel who arrested and took him away.
Watch the clip below:
https://www.tiktok.com/@teestitches05/video/7238602215928122629?_t=8ckHOGNxbxG&_r=1