Dr Olufunmilayo explains why men shut out their partners when going through tough times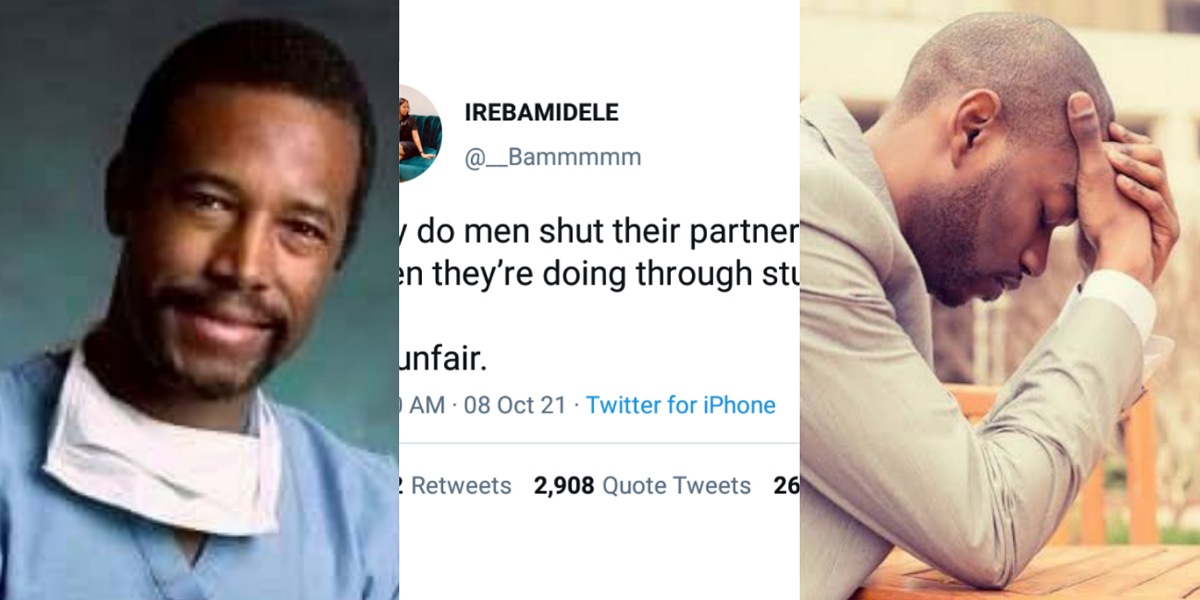 A Nigerian doctor, Dr Olufunmilayo has reacted to the ongoing debate, why lots of men shut out their partners when going through stuff.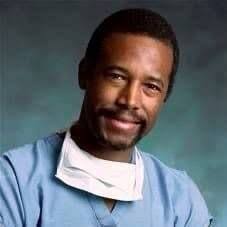 Recall that a lady who goes by the username @_Bammmmm, on social media, has asked the reason why men shut off their partners during rough moments in their life.
Her tweet on social micro-blogging platform Twitter, has gone to generate massive reactions from both men and women, as regards the reason why.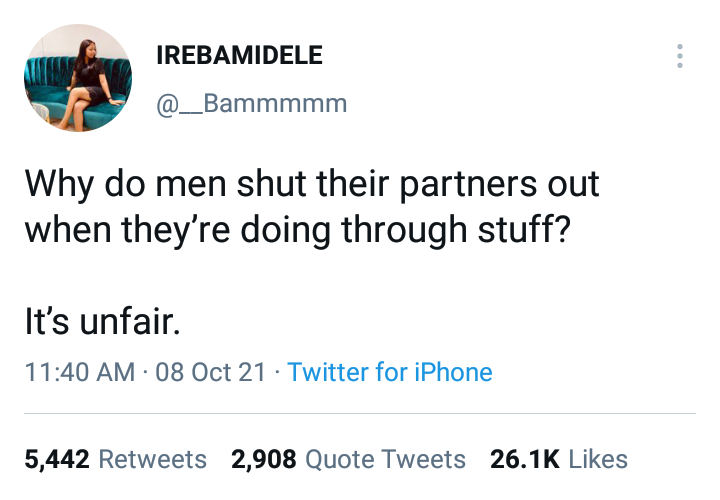 However, Dr Olufunmilayo has now waded into the matter, offering some explanations of his own.
According to him, most men don't share their ongoing struggles/problems with their partners because women only offer sympathy and "awww", while what men need is solutions and answers.
He wrote under the lady's tweet;
"Because when men share problems, they want solutions — not sympathy. They want answers — not awww.
And most times, what a man gets is mostly sympathy and aww. And unfortunately, that is essentially useless to a man.
So he locks up to focus his energies to solve his own problems."
Read his full post below: