"Don't be scared" – Worried 2face Idibia shares rare video of wife Annie Idibia, opens up about his greatest fears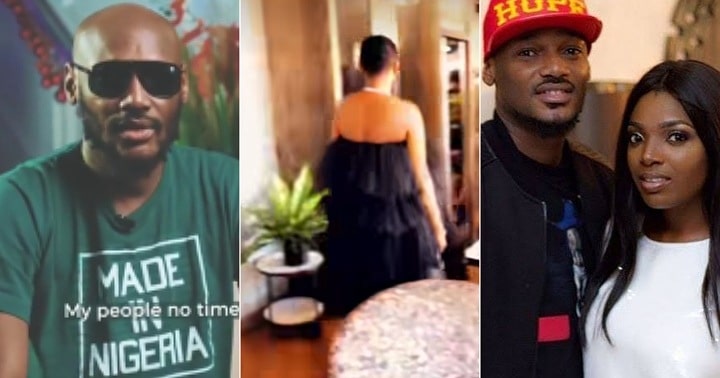 A worried 2face Idibia has opened up for the first time about his wife, Annie Idibia, as he exposes his greatest fears about her.
In a video shared via his official Instagram page, the father of nine spoke about his wife and how he dreads the thought of losing her to someone else.
The ace singer opened up about his feelings for his wife through an emotional voice-over, where he expressed his fears and worries about losing his wife to another man.
According to him, he gets jealous when another man has his wife's attention as he doesn't want any other man to realize how amazing she is and steal her away from him.
He reemphasized that his wife, Annie means too much to him and his greatest fear would be losing her attention to someone else.
The voice-over said, "I get jealous when someone else has your attention. It's not as if I'm bleeding or insecure, I don't want someone else to realize how amazing you are and for them to steal you away from me.
"I just really do not want to lose you to someone else, you mean too much to me for that to happen."
Watch the video below:
@adunni reacted: "Don't be scared you won't lose her."
@freshmanalive said: "This love knows no bounds. I wish to find love."
@sammie__z added: "My mentor my all."