General
Donald Duke's daughter graduates from UK University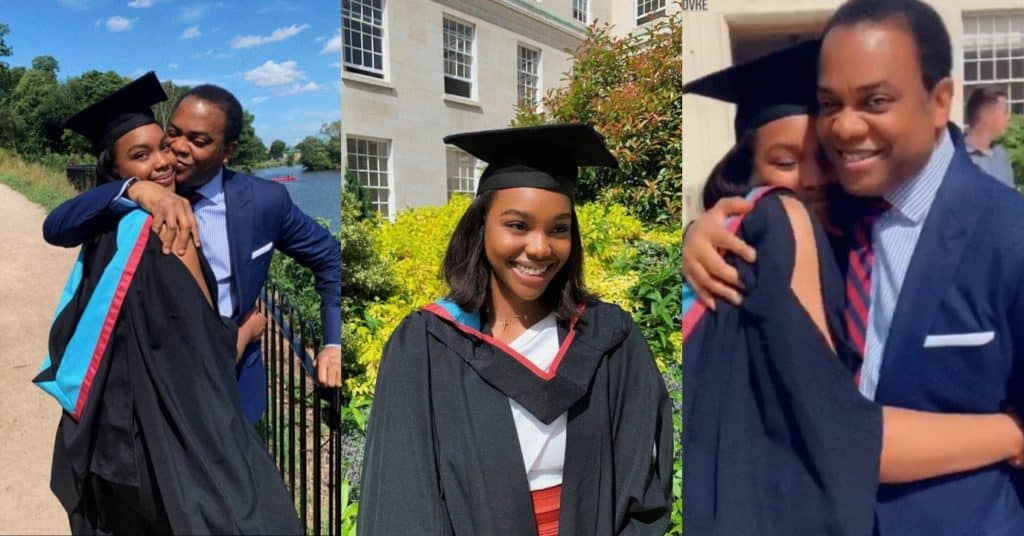 Daughter of ex-presidential candidate, Donald Duke, Donna, graduated from the University of Nottingham in the United Kingdom today July 22nd.
Donald Duke is a Nigerian politician. He was the Governor of Cross River State, Nigeria from 29 May 1999 to 29 May 2007 and the 2019 Nigeria Presidential candidate for Social Democratic Party, SDP.
Duke and his wife Onari both attended the graduation ceremony.
In other turn of events, the incessant rate at which nigerian elites and politicians celebrates their children's graduation from universities abroad has been sprouted  reactions online. With some saying that even those in control of the country dontd have faith in our educational system anymore.
Recall that Vice President Yemi Osinbajo recently celebrated sons graduation as well. Anyways, congrats to her.
See photos below: