After months of detaining pro-democracy activist, Omoyele Sowore, the Department of State Services has charged him to court for treasonable felony, cyberstalking President Muhammadu Buhari among other offences.
This new charges had gotten the reactions of some Nigerian celebrities.
Don Jazzy and Adekunle Gold kicked against Federal government charges on Sowore for daring to organise a non-violent protest and for causing 'insult' on the person of Muhammad Buhari.
They both took to Twitter to express their displeasure.
Reacting to the new development, singer, Adekunle Gold Tweeted, 'I really don't want to believe those fictional charges against Sowore. Treasonable what? A fucking Joke'.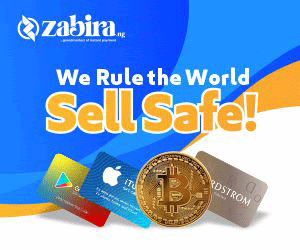 While Don Jazzy said, 'this dangerous precedent of stifling opposition voices and dissenting opinions has survived enough. Let's not pretend our nascent democracy isn't being sabotaged when citizens shudder at the thought of people they elected into power. I plead for Sowore'.
Omojuwa also tweeted, 'If citizens are now being charged for insulting the president, what's left of Nigeria's democracy? Free Sowore already. This is beyond embarrassing. I don't even remember any previous Nigerian dictator who charged any citizen for insulting him. Not even Buhari as a military ruler'.
See more reactions below….
If citizens are now being charged for insulting the president, what's left of Nigeria's democracy? Free Sowore already. This is beyond embarrassing. I don't even remember any previous Nigerian dictator who charged any citizen for insulting him. Not even Buhari as a military ruler https://t.co/XoElLUVkmu

— JJ. Omojuwa (@Omojuwa) September 21, 2019
Content: the government accused Sowore of granting an interview which purpose caused insult on the person of the president of the country | Tighten your hope please. If at your age you couldn't comprehend this, what hope for humanity? https://t.co/AZXXYqpqcs

— JJ. Omojuwa (@Omojuwa) September 21, 2019
This dangerous precedent of stifling opposition voices and dissenting opinions has survived enough. Let's not pretend our nascent democracy isn't being sabotaged when citizens shudder at the thought of people they elected into power. I plead for Sowore #FreeSowore #VoiceOfTheDon pic.twitter.com/y9RZ2MrpEu

— ITS DON JAZZY AGAIN (@DONJAZZY) September 21, 2019
It's really sad to watch. The young man means well for our Dear Nigeria. Who is next? I plead for Sowore #FreeSowore

— ITS DON JAZZY AGAIN (@DONJAZZY) September 21, 2019
Just reading about the charges against Sowore. If he is being charged and detained for insulting the President, then the entire Nation should be in jail. Americans should all be in jail for insulting Trump too then. What a joke of a democratic system.

— Wale Adetona (@iSlimfit) September 21, 2019
I really don't want to believe those fictional charges against Sowore. Treasonable what? A fucking Joke.

— AG BABY (@adekunleGOLD) September 21, 2019
Omoyele Sowore's crime is speaking against @MBuhari bad government which is something he's always done to all bad Nigerian government. You see all those yeye English wey DSS dey talk, na to further keep Sowore in detention cos they know he will continue to protest if he gets the pic.twitter.com/JBT796yIrg

— Seyi Bello #EndSARS 🇳🇬💡 (@SeyiRants) September 21, 2019
https://twitter.com/Pastor_CVB/status/1175339753090310144
https://twitter.com/OluniyiGates/status/1175306532231229440
Sowore was one of the powers that brought Buhari in 2015. He used his Sahara reporters to insult former president Goodluck Jonathan. He published false and malicious contents against Jonathan. He called Jonathan so many names.
(1)

— ENGINEER PRINCE CHISCO(#FreeBiafra) (@iam_Chisco1) September 21, 2019
1984,Buhari put Fela in custody, for Money Laundering, because Fela had dollars with him,on his way to a show abroad.

2019, Sowore charged with Same Money Laundering,for funding the Media House he runs in Nigeria: @SaharaReporters by Buhari

Buhari is consistent at foolishness!

— Alfa Sunday 😏 (@EmperorTrilion) September 21, 2019
We have a provision in Nigeria's legal system that enables the government to charge a Citizen for 'insulting @NGRPresident'? Can lawyers clarify, please? When was this law promulgated? Can it be expunged? how come no one noticed it's existence?… https://t.co/zVzzsPwju8

— Káyọ̀dé Ògúndámisí (@ogundamisi) September 20, 2019