DJ Cuppy shows off father's new Rolls Royce, Aston Martin in Monaco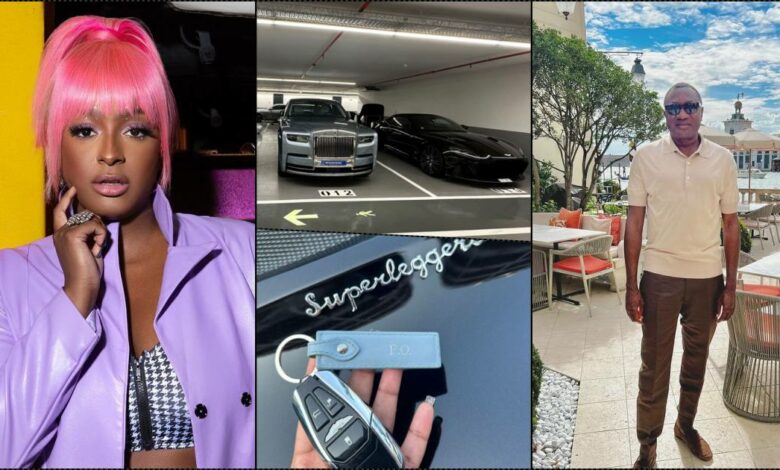 Billionaire's daughter, DJ Cuppy shows off her father's, Femi Otedola's, latest luxury cars, a Rolls Royce, and a Aston Martin in Monaco.
It is undeniable that the disc jockey is living a lavish lifestyle and relishing the prosperity bestowed upon her by her father.
DJ Cuppy on a recent trip to the Western European country, flaunted her father's latest acquisitions, a Rolls Royce and an Aston Martin Superleggera, on her Instagram story.
These luxurious vehicles are currently located at her father's residence in Monte Carlo, Monaco.
In her social media post, the billionaire's daughter expressed that her father has yet to lay eyes on his new car, and she is assisting him by inspecting it personally.
"@femiotedola hasn't seen his latest toy in Monaco so I went to check it out for him! Which one to drive today? The Aston it is!" she wrote.