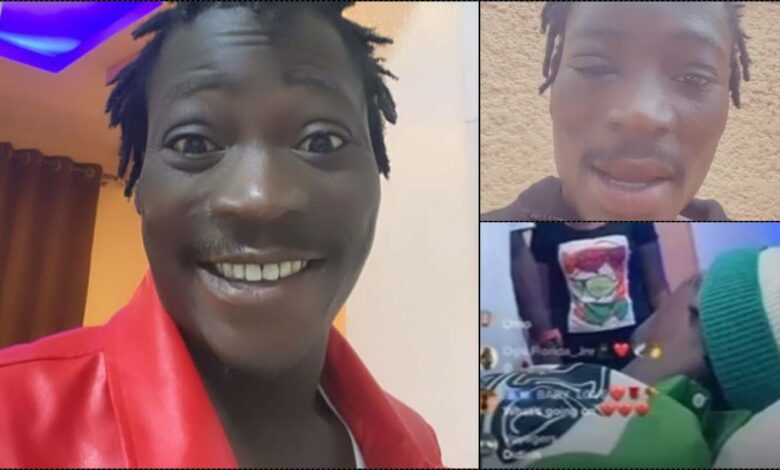 Dj Chicken lands in hospital following breathing complication (Video)
The controversial disc jockey, DJ Chicken admits himself in a hospital due to issues with proper breathing and chest pain.
This comes weeks after the entertainer was beaten to a pulp by supporters of a real estate mogul, Abu Abel and broke his arm in the process. DJ Chicken had since proven to be medically fit afterwards as seen in multiple videos apologizing to Abu Abel and thanking him for the 'life-changing beating.'
A recent live session of the DJ Chicken, however, revealed a deteriorating health status as he's seen struggling to breathe on a hospital bed while complaining about his chest.
A doctor seen in the video assured him of being fine even though the disc jockey could tell otherwise.
Reactions Trailing Health Complications of Dj Chicken
Kura_agboworin wrote: "Aje this guy won use scope colect another money ni … wahala Abu abule go press another one 🤣🤣🤣"
Rizzy_dnd noted: "Wetin dy do your chest and you still dy shout… Ofe ni heart attack abi???😂😂"
Iam_vybah stated: "I was expecting him to say.. Eyin fans mi.. mo tife ku keh 🤦‍♂️🤲🤲.. #PrayforChicken 🙏😁"
Davidlife______ wrote: "It's crazy how you guys are making jokes over this video when he could actually be dying…. Let's put Humanity first please 🙌"
Watch the video below …