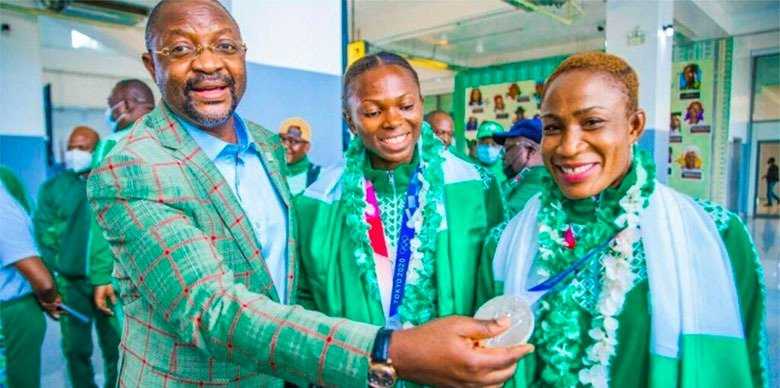 Sport
Disqualified athletes: We will investigate and uncover causes – Sunday Dare
Minister of Youth and Sports Development, Sunday Dare, says he has directed a full investigation to unravel the causes behind the disqualification of 10 athletes from the Tokyo 2020 Olympics.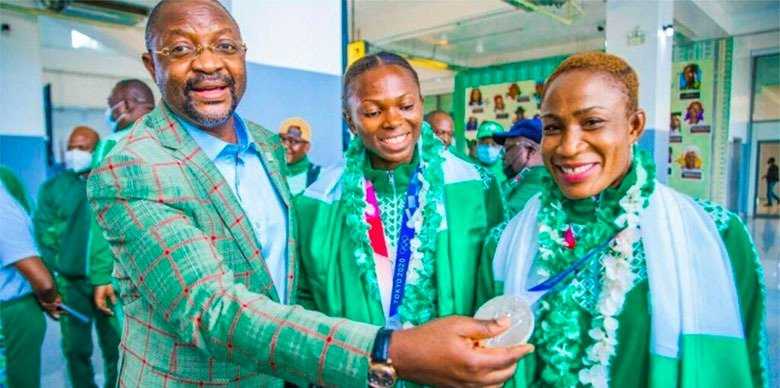 Last month, The long jumper Ruth Usoso, Favour Ofili, and eight others were disqualified from the Tokyo Games by the Athletics Integrity Unit after they failed to undergo the three mandatory out-of-competition tests.
Dare, in a statement, said the ministry did everything possible to ensure the disqualified athletes achieved their dreams of being Olympians.
"When notice of this ruling got to me, I immediately mobilised my team and the Athletics Federation of Nigeria leadership to see how the situation could be salvaged,
"We mounted a vigorous appeal process with the Athletics Integrity Unit and had the team members complete the tests.  However, timing became the critical issue . Despite our energetic appeal, the deciding committee made its announcement which gave no latitude to our team members for what was only an inadvertent lapse."
He added, "I have ordered a full investigation that will not only uncover what happened but will also, recommend a process where such lapses can never occur in the future and initiate leveraging compliance monitoring technology to guardrail this.
"I have personally apologized to the affected athletes. Here and now, I personally apologize to all Nigerians for this ineligibility episode. The AFN has also taken responsibility and apologized to the athletes and to Nigerians," Dare added.
Dare also said to ensure such an incident does not happen again, the new Medical and Anti-doping Commisssion has been estabished.
The sports minister also said the country would do everything to support Blessing Okagbare as she appeals her provisional ban after testing positive to Human Growth Hormone.
On the performance of the athletes which was overshadowed by the controversy generated by the $2.7m Puma kits deal, Dare said the ministry would investigate what transpired.
He described the 2020 Olympics outing as Nigeria's best in 13 years.