Diego Cocca sacked as Mexico national team coach after seven matches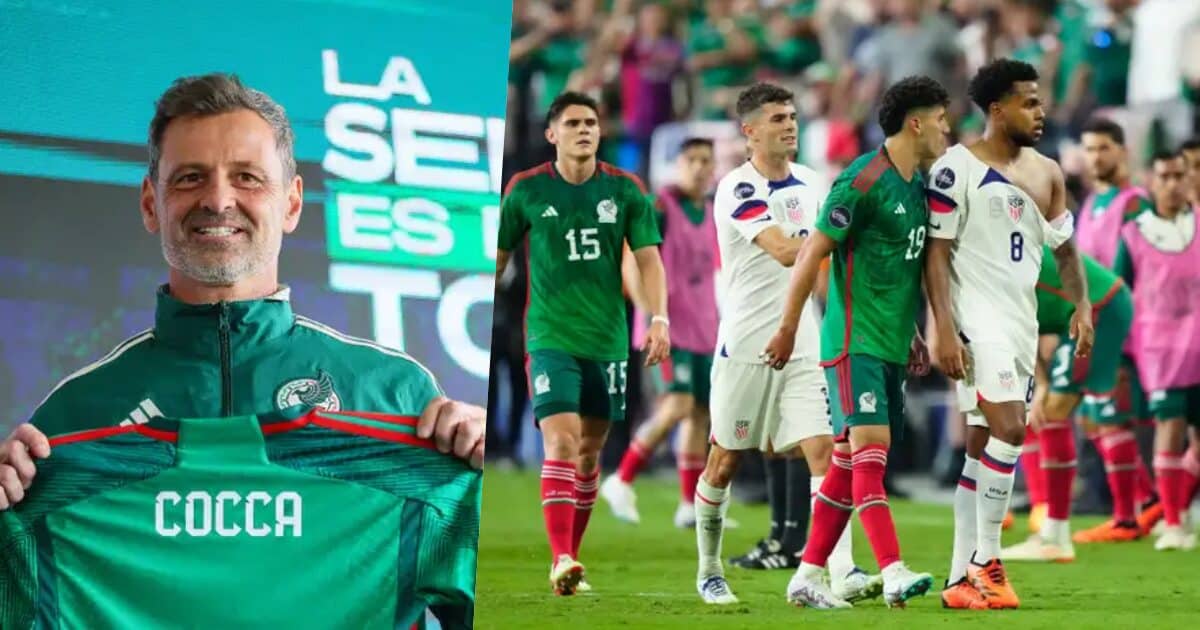 Diego Cocca has been sacked by Mexico after leading the country to third place in the Nations League behind the United States and Canada.
The Mexican football federation brought in Cocca in February after sacking Tata Martino following a poor performance at the World Cup in Qatar in which they crashed out in the group stage.
Mexico's team however suffered a painful 3-0 defeat to the USA in the Concacaf Nations League, a game that hurt a lot and even though they got the third place against Panama, the new director of the Mexican Soccer Federation, Juan Carlos Rodríguez decided that the Argentinean coach would not continue as coach of the Tricolor.
There was already a warning that the Diego Cocca era would be analyzed after leading Mexico to the Nations League and the 2023 Gold Cup, which will begin this weekend, but he's been sacked before the second competition began.
Announcing the Argentine coach's sack, FMF commissioner president Juan Carlos Rodriguez said;
"In the last week, I have found many deficiencies. A game against the United States can be lost, there's always that risk because this is football and the win can go one way or the other. What cannot be accepted was the way in which it happened.
"This phase has been flawed by the disorder in decision-making, by the lack of processes, rigour, and transparency in appointments, and by a perfect storm in the bad habits that we've been dragging for so many years.
"The natural thing to do would be to wait for the end of the Gold Cup, but today we don't have time to waste. So I inform you that I've made the decision to terminate the contract of Diego Martin Cocca and the members of his coaching staff."
Cocca who was sacked after seven matches, had managerial success in Mexico's domestic leagues before taking over the senior national team. He won consecutive Liga MX titles with Atlas in the 2021 Apertura and 2022 Clausura. The 51-year-old Argentine also previously managed clubs in Argentina and Colombia.
Jaime Lozano will now take over as interim manager as El Tri prepares to kick off their CONCACAF Gold Cup campaign on June 25. He previously led Mexico to the Bronze medal in the 2021 Tokyo Olympics.