Diddy reacts to viral post of him mocking artist over Grammy Award loss
Popular American rapper, Diddy has reacted to a viral post of him mocking a singer assumed to be Burna Boy or Chris Brown over loss at 65th Grammy Awards.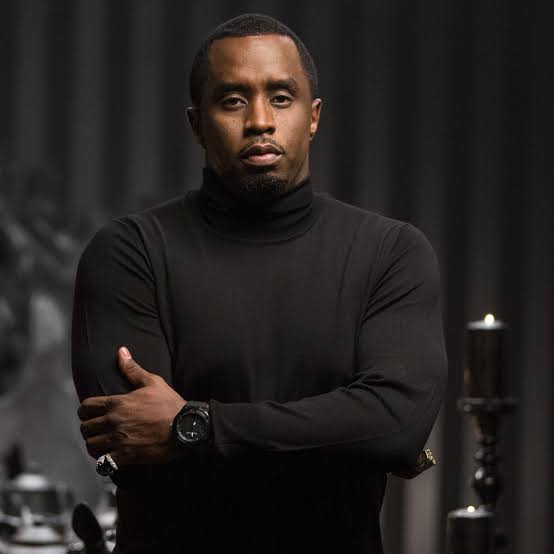 A post had been making the rounds online which was supposedly made by the American singer.
In it, 'Diddy' had claimed to have been the one who had helped a certain singer to win his other Grammy Award and the musician had thought he'd win another without his help.
The post read:
"I helped you win your first and only grammy award which I did out of kindness, and somehow you thought you could win another without my help ?? Oh okay.."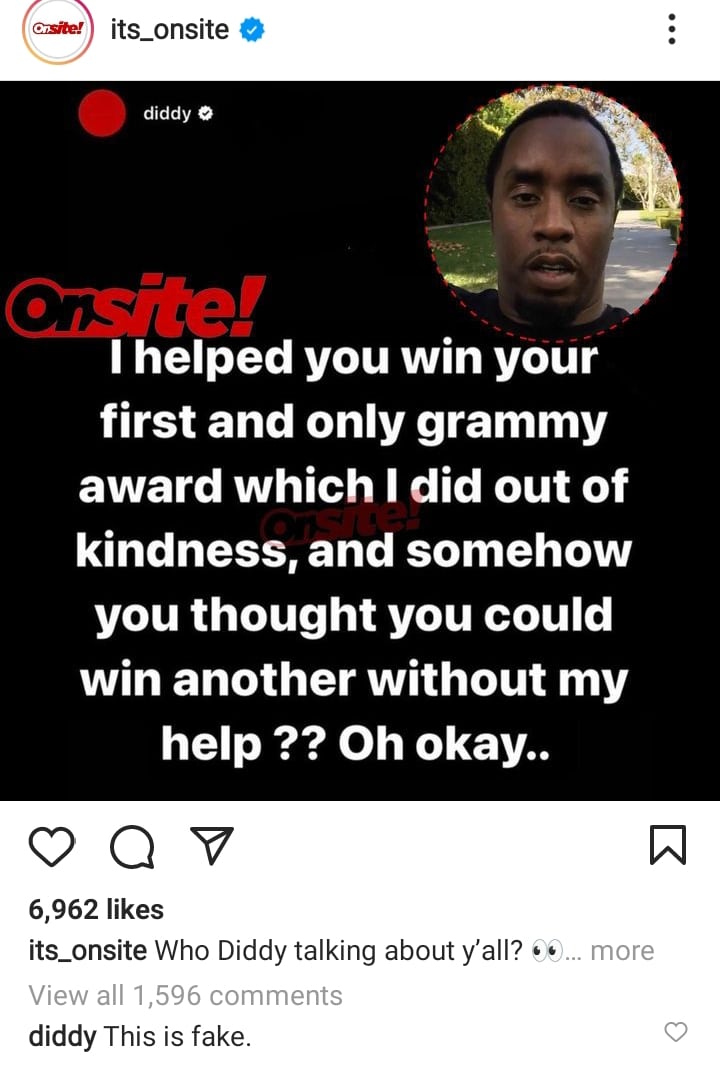 Netizens have opined that the post was meant for either Chris Brown or Burna Boy since they had both lost their nominations and both had won the award once.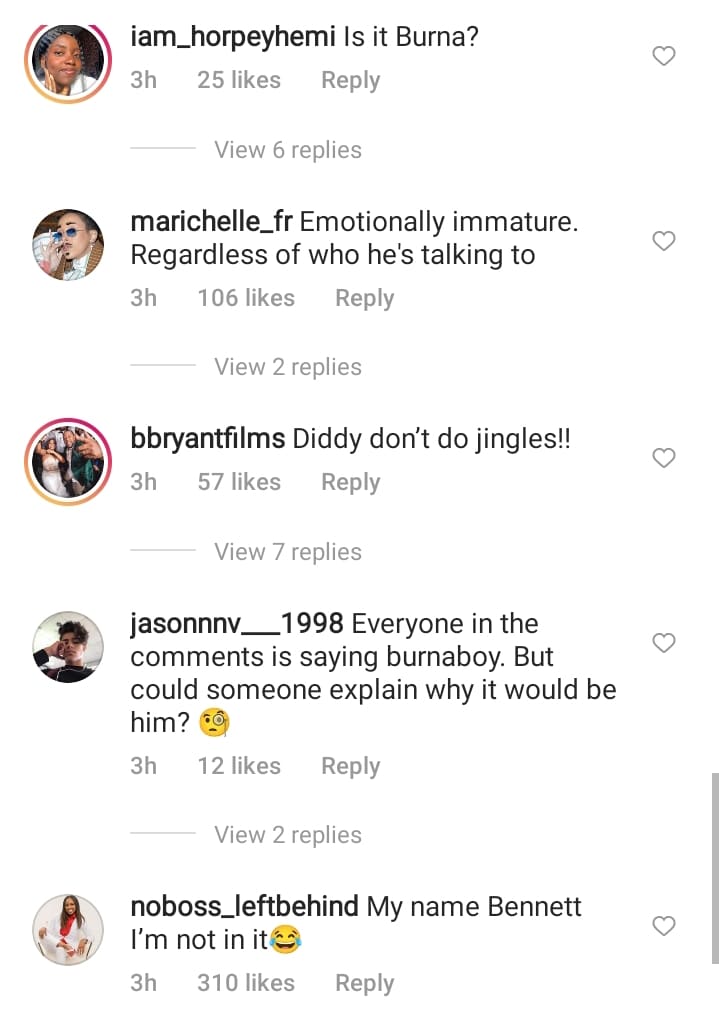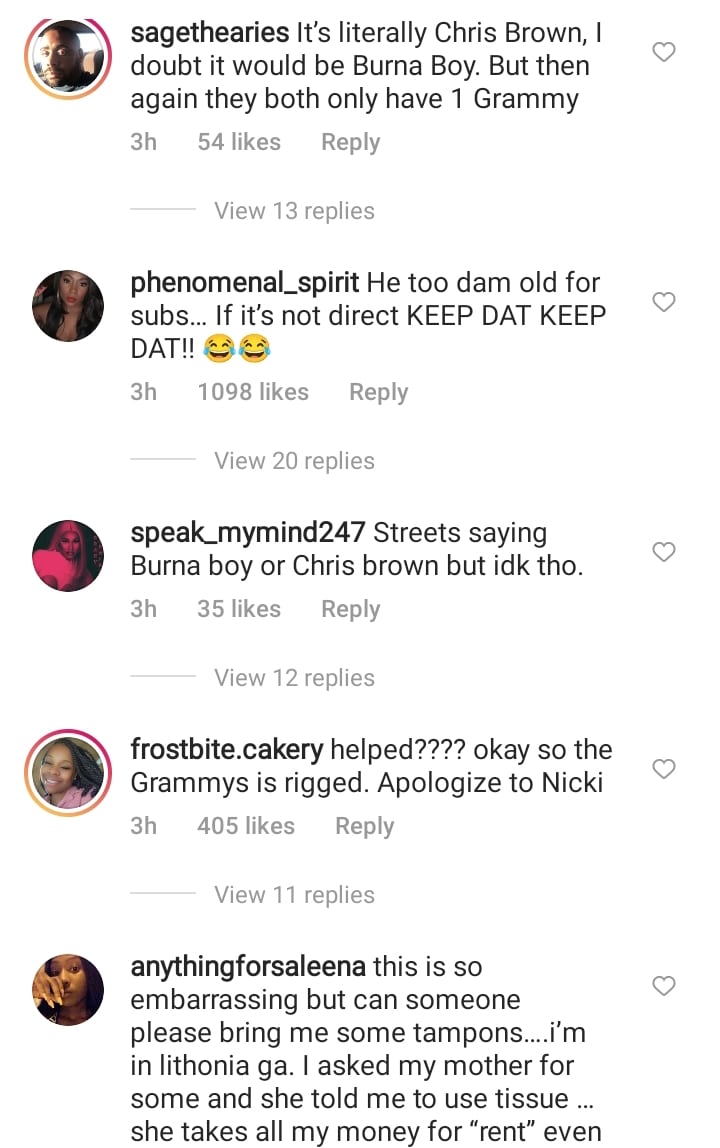 Diddy took to the comment section of the post which was shared by an Instagram blog to dismiss the post as fake.