Entertainment News
Desmond Elliot takes 'Palliative dance' lesson undisturbed amid trend of his name (Video)
Popular Nollywood actor and politician, Desmond Elliot is spotted in a recent video learning 'palliative dance' unbothered despite the trend of his name.
The name 'Desmond Elliot' has been trending for days across social media networks as users use it as a blame factor for everything bad; followed by notable entertainers like Toyin Abraham who warned media users against such bully.
The actor, however, seems undisturbed by the social uproar as seen in a video dancing joyfully alongside his supposed instructor whose move is in sync with his.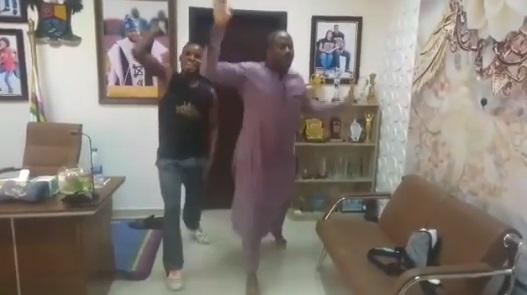 Sharing the video, he wrote, "Mmm one day shaaa I'll get it Have a great weekend y'all."
Watch the video below …
View this post on Instagram