Declan Rice not under pressure over Arsenal's £105m deal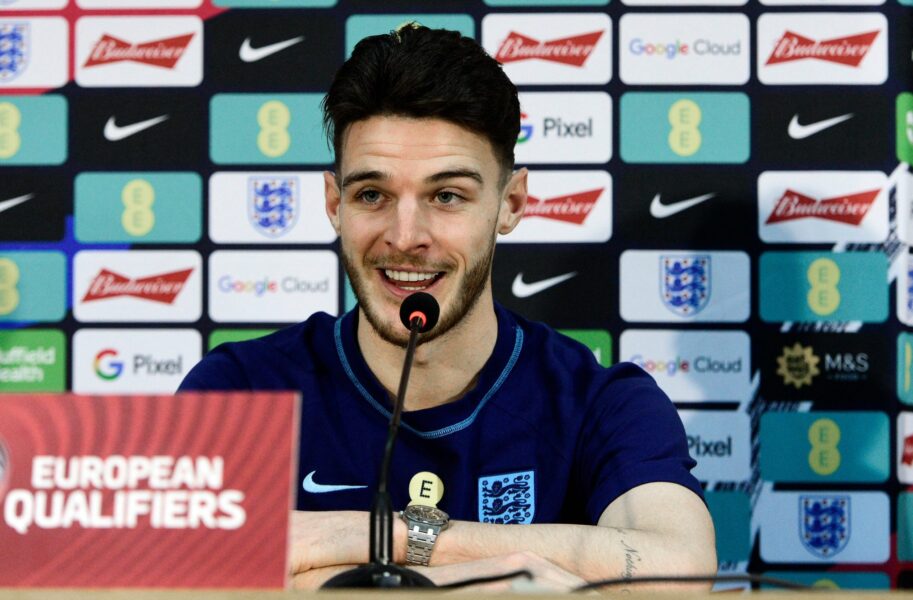 Declan Rice says he has put aside the pressure of his £105 million acquisition from West Ham, and is focused on giving his best for Arsenal.
The 24-year-old midfielder who captained West Ham to Europa Conference League glory before joining Arsenal, has swiftly gained his ground in Mikel Arteta's side.
Reflecting on the pressure that comes with such significant transfer fee in a recent interview, Rice said, "It's natural to think about that. You're a human being bought for £105m, it doesn't feel very normal."
However, he emphasized the importance of staying positive and playing the game without letting the price tag affect his performance.
Addressing the challenges of the initial weeks at Arsenal, Rice said it was his adjustment period but expressed that he has now settled in.
Be compared himself to fellow England player Jack Grealish, who also faced serious challenges adapting to a £100 million move to Manchester City, but has since been a key player for Pep Guardiola's men.
Having experienced success at West Ham and now shining in the Champions League for Arsenal, Rice trusts in his ability to perform at the highest level.
He said he is open to learn, improve, and reach new levels in his career.
On a different note, Rice urged England team to end the year winning their final Euro 2024 qualifier against North Macedonia, to maintain their unbeaten streak since the 2022 World Cup.