Dead man forced to ride a motorcycle during his burial in Ghana (Video)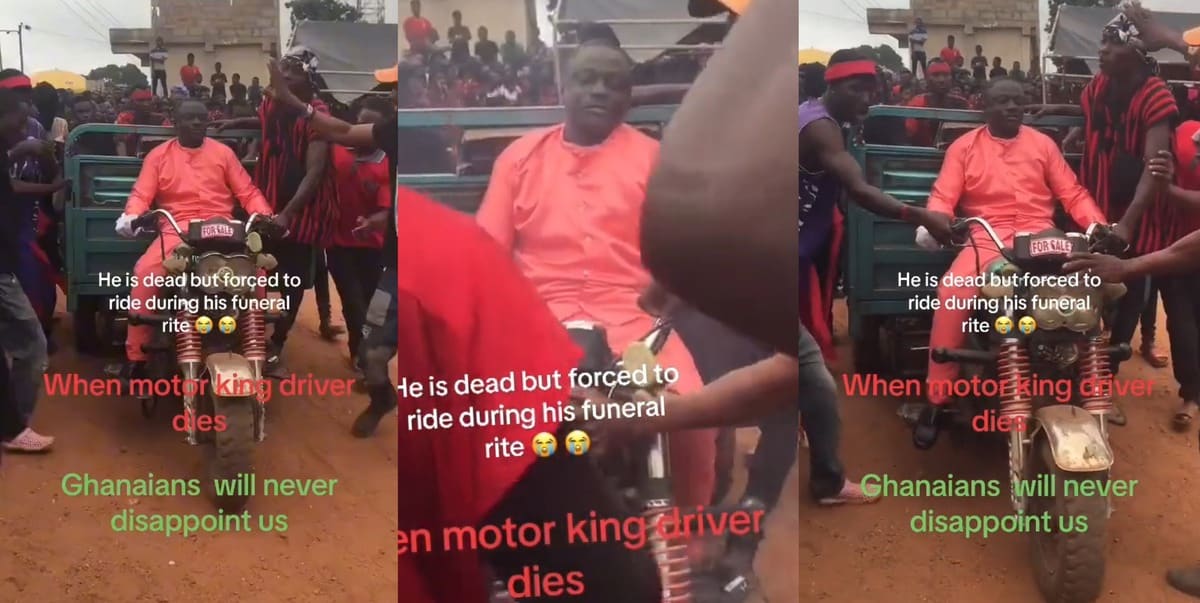 In a recently uploaded video, a dead Ghanaian man was shown riding a 3-wheel motorcycle with the assistance of a few other able-bodied individuals.
The video's caption indicated that the man on the motorcycle was already dead, and during his burial, he had to sit on the motorcycle and be taken from one point to another.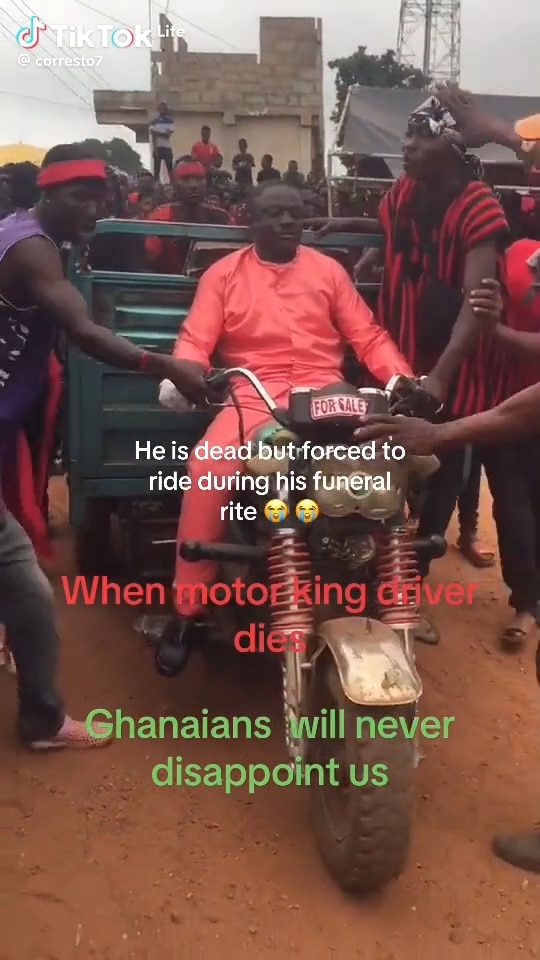 The reason behind giving the deceased such a task was not revealed in the video.
Subsequently, concerned individuals who watched the video expressed their disappointment and took to the comment section to share their opinions about the act shown in the clip.
See some reactions below:
@Nana Kofi Asare: "The bible makes it plain there is peace for the wicked when they are dead and gone. It's time for this country to rise up."
@andrewsasante356: "one day the such dead people will strike death to them whilst they do that do serve as a warning to others , chiefs must stop this practice."
@Nuriasco: "Ghanaian what are we doing. can't we respect the deaths anymore."
@Sly: "Ghanians whats this!?! you decided no rest for the dead."
@Josephyn Beugre: "Pure MADNESS. NO respect for the dead."
@omamarvelous: "Too much love, don't want to let go, allow him to go and rest."
@mojeed564: "Ghana at it again let the dead rest biko am proud to be a muslim."
@cherishdelight75: "Thank God for my church no need for mortuary."
@Alex929: "So there is no more rest after death?"
WATCH VIDEO BELOW: