News
D'Banj's accuser, Seyitan releases press statement
Seyitan Babatayo, the lady who accused singer Dbanj of raping her in 2018, has released a press statement.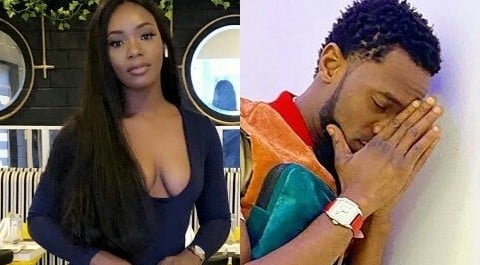 Seyitan explained how the police arrested her and kept her in cell for 2 days. She also talked about how Dbanj's team allegedly took her to an unknown location, seized her phones, deleted all her tweets, and told her to tweet what they want.
She went further to reveal that former Attorney General of police in Ogun state, Mrs Akeredolu and more people have put their full weight behind her in providing legal support.
Read her statement below…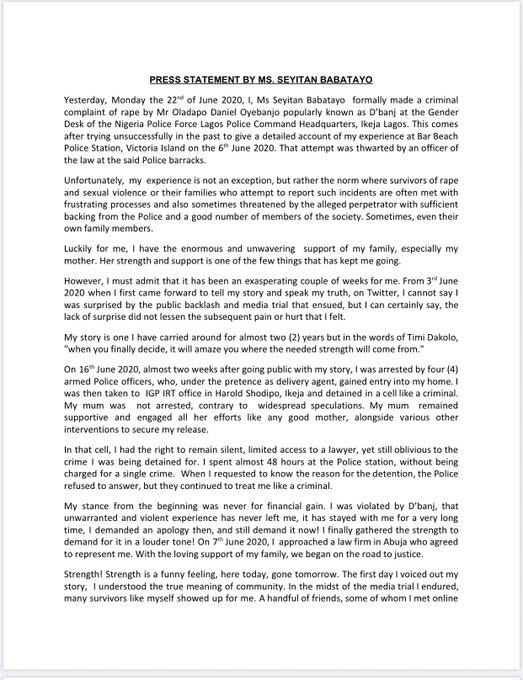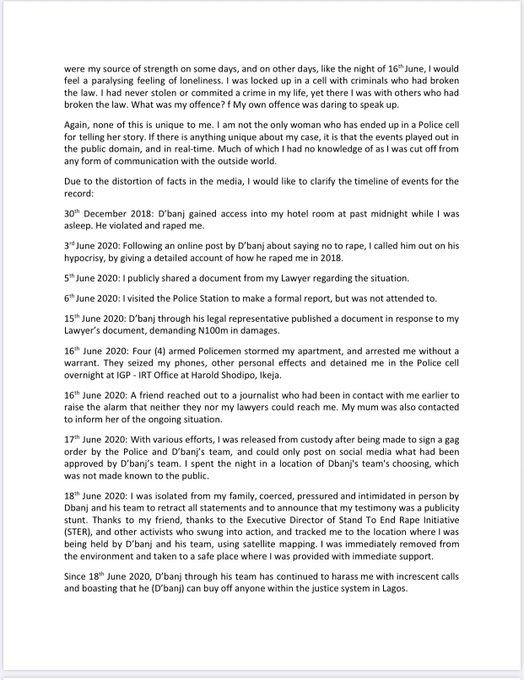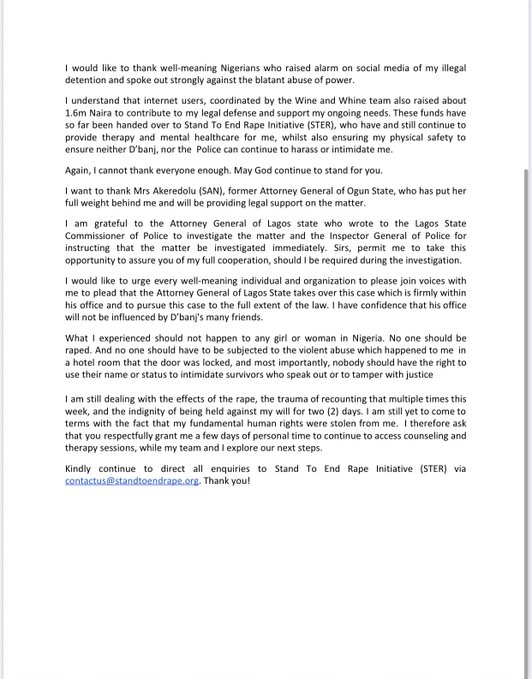 Seyitan's statement is coming two days after the Kokomaster posted a video reacting to the backlash he received following his accuser's arrest.
The video showed him dancing to his hit song 'Olorun maje' which is a Yoruba phrase that means 'god forbid'.