The fake Evicted Housemates- Seyi and Tacha are currently in a position where they can see and hear almost every discussion the rest of the Pepper Dem gang have had and are still having about them.
Laid Bare
Since Tacha and Seyi were fake Evicted, a lot has been revealed by the Housemates in the main House. From the camp who definitely won't miss Tacha's troubles to the camp who will miss Seyi's spirit of solidarity, it has been a classic case of keeping your friends close and your enemies' closer. If they knew what was happening, will it have stopped their unfiltered comments about Tacha and sugar daddy- Seyi? We can't tell but something seems to have shifted in the House and we have to follow it through to find out.
From Private Quarters
While the other Housemates were enjoying the temporary peace that came with the fake Eviction, Tacha was in the Secret Room getting the first-hand gist about herself from the Housemates – using the television screen and headset provided by Biggie! From her reactions, she evidently was carefree about what other Housemates thought about her.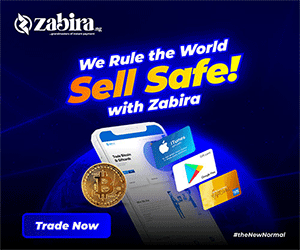 What about Seyi? The resident 'sugar daddy' felt betrayed when he saw that few minutes' after their 'Eviction', the other Housemates had moved on. What he was expecting- a weeping party? While we are not certain on his next course of action, should we expect some calling out when he returns to the House? We can't wait for the drama to unfold.
The Pros and Cons
One of the advantages of Seyi and Tacha being in the Secret Room is that they have an understanding of how other Housemates view them. While this might seem like a good thing, there is also a con to this as they have leverage above fellow Housemates which may likely affect their gameplay when they return into the House. With the edge they possess, will they treat the knowledge they have about fellow Housemates with confidence or will they blow it out from the rooftops?
The Eviction has revealed a lot in the House. Some of the Housemates see Tacha as fierce competition and were glad that she was Evicted. Others felt she was troublesome and were relieved to be rid of that burden. Though some of them did not really say that they were missing Seyi, they were seen talking about his role in most of the Tasks in the House. As for Tuoyo, not much was said about him. But his friend Diane obviously missed the moments they shared. We saw her in bed, looking sober. The Housemates noticed this and gathered around her to keep her company.
The Secret Room
In the Secret Room, Seyi and Tacha were really having a nice time together. How interesting it was to find these two, who were not used to being together in the House, now getting to bond! Besides having a chat about how the Eviction went down, they also played Ludo Game together sitting close to each other. Is there any chance that if Biggie decided to leave these two Housemates for a week in the Secret Room we might have another ship ready to sail? Well, in Big Brother Naija, anything can happen.
A Happy Reunion?
When they return, how will the other Housemates react? Will those who were happy that Tacha was Evicted act as nothing had happened? Will they still respect Seyi for his selfless gesture and welcome him back into the House not intimidated by his formidable feat? You know what, time will tell.
Credits : DSTV, AFMagic