Davido's baby mama, Sophia Momodu lashes out over pregnancy rumor for another man (Video)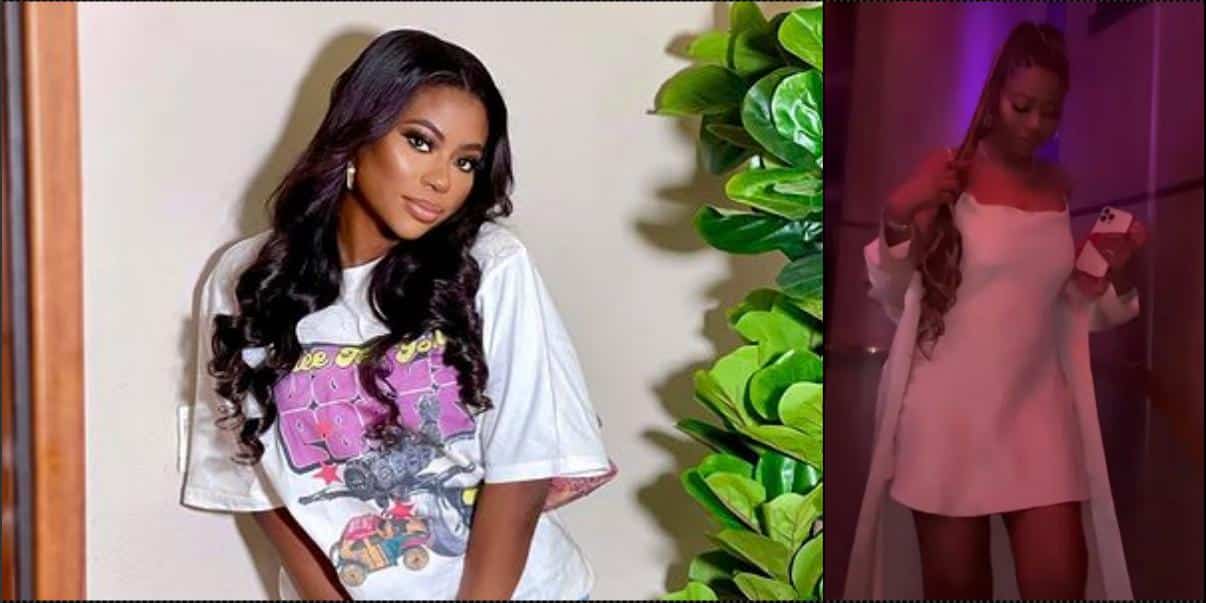 Baby mama of a superstar singer, Sophia Momodu, opens up on the speculations of being pregnant for another man.
This comes following rumors of a baby bump supposedly spotted on a video of the businesswoman which circulated like wildfire.
Reacting to the rumor in a live Instagram session, Sophia Momodu emphasized that she has no reason to hide such information.
While stating that she is unbothered about the rumor mongers, the businesswoman who had a child with Davido stated;
"I made a decision this year that if something comes up about me that I am not comfortable with, that is completely untrue, I will speak up on it. I am not Beyonce, I can't do that Beyonce silence.
If I am pregnant I am going to pull a Rihanna on you. You all know my life is public there is nothing to hide. If I am pregnant we will practically raise it together.
If I was pregnant you will see it cause I am not scared of nobody my first pregnancy was private, I promise you my next pregnancy would be public, cause I have done the privacy, I want to do the publicly am not scared of you guys, so I need you guys to stop with the pregnancy rumours."
Watch the video below …
View this post on Instagram