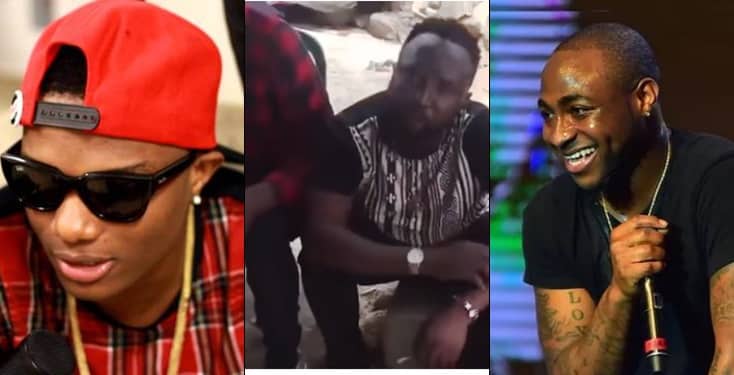 Below is a video showing Shoki Shitta exposing how Davido paid 2 guys to go about abusing Wizkid whom he called his boss.
The video surfaced few hours after a video showed him getting beaten by some thugs in Shitta. This was in reaction to a video which showed Shoki Shitta insulting Wizkid with claims that people don't want to listen to his songs in Shitta because Davido has taken over.
He was severely beaten by the thugs who used sticks, belts, brooms and even hot water on him. When the beating became unbearable, he had to scream out loud begging all those around to help him beg Wizkid.
However, the below video shows him saying Davido is misbehaving against Wizkid whom he got his glory from. According to him, Davido is nothing without his father's money.
He also revealed that Davido is an Island boy who can't set foot in Shitta, a notorious neighborhood where he turn down an invitation to visit. Watch video to hear more from him.
Meanwhile, police have arrested Baruwa Eleniyan, the man who was seen a video yesterday with his boys beating Shoki. Text messages showing his conversation with Wizkid were also obtained.