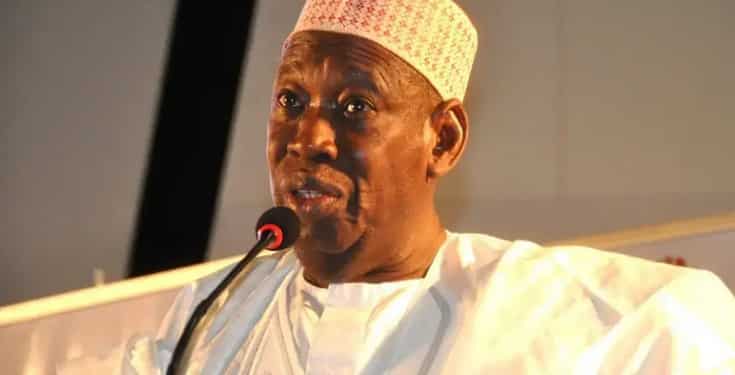 The Kano State government has confirmed 74 new cases of Coronavirus in the state.
Speaking at a press briefing on Saturday, the State Coordinator for COVID-19 Rapid Response, Dr Tijjani Hussain explained that the state's only testing center at the Aminu Kano Teaching Hospital was locked because it was undergoing a 74-hour fumigation exercise.
Tijjani Husaini noted that in the last two days, Kano State recorded 44 suspected cases.
He said this brings to 489, the total number of samples taken to Abuja, with 74 confirmed positive.
Also speaking, Ganduje said the situation in the State was getting tougher.
He said, "But as the situation gets serious, we are surely on top of it."