One Ukeme Asuquo and her fiancé, Emma Udosen, have both lost their lives in a fatal accident.
The couple were meant to tie the nuptial knot on Saturday, May 4, 2019, in Ibiaku Itam, AkwaIbom State, before tragedy struck yesterday.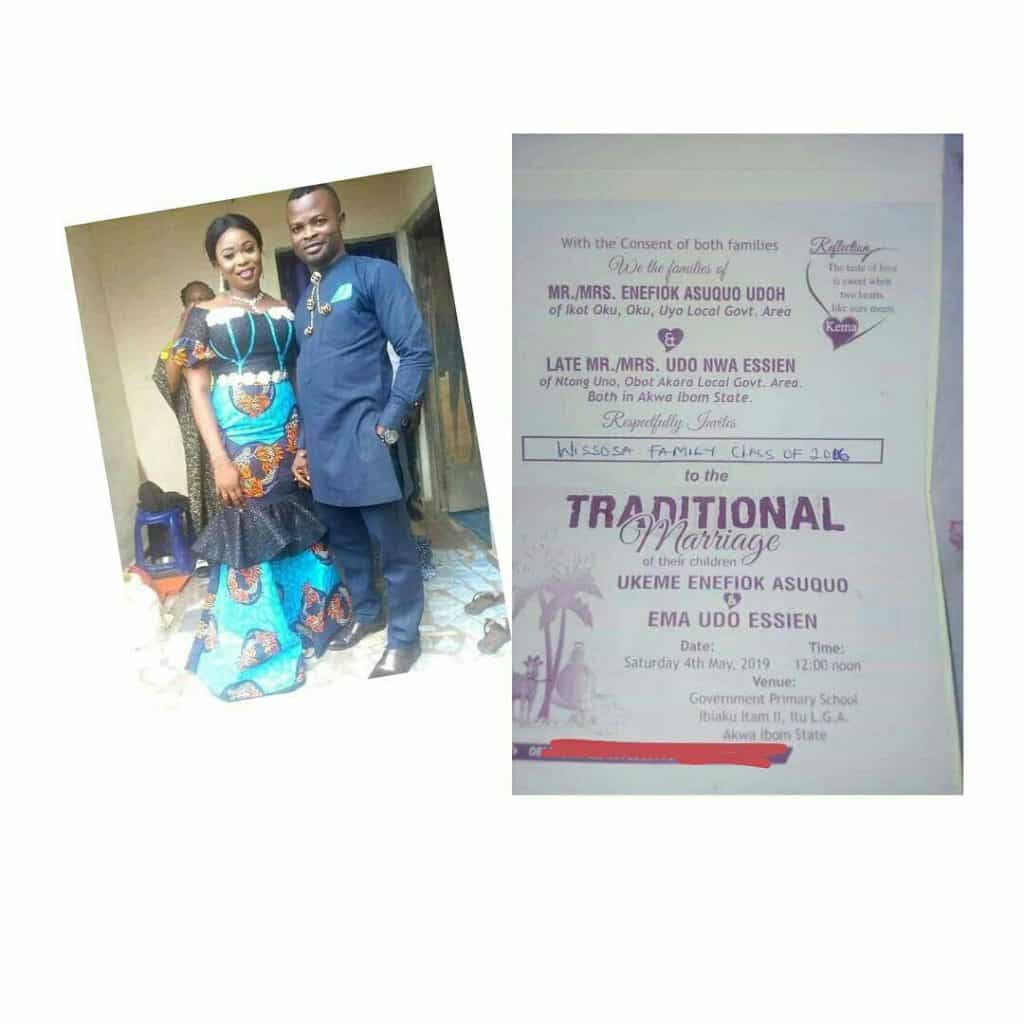 The families of the deceased are still in tears over the sudden loss.