Reacting to the information going round, that a popular celebrity photographer who attended African Magic Viewers Choice Awards has tested positive to Coronavirus, Big Brother Naija 2018 housemate, Alex Unusual whose real name is Alexandra Sandra Asogwa Amuche has called out the colleagues she hugged at the event night.
The news of the celebrity with Coronavirus attending AMVCA was first made public by controversial journalist, Kemi Olunloyo, before another lady, added that Nollywood needs to shut down and those that attended #amvca2020 advised to self isolate.
On that note, Alex Unusual took to Instagram to express her fears and worries.
Alex shared quite a classy video and wrote,"( I didn't go for AmvcA 😒). Sneaking in now that people are asleep to say something because my own always puts me in trouble when people are awake 😒. I would have shut up o but, 🗣🗣I forcefully stayed home yesterday and I almost lost my sanity to boredom which lit a "justdoit candle in my brain.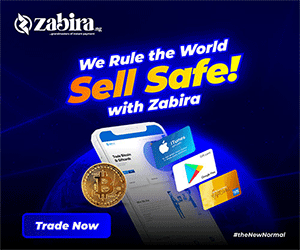 "This is me walking into this weekend with no fear because I heard Coro bobo attended #amvca2020 . Can't tell how true it is but I know I didn't leave my room except to that corridor to "smark pishure" and when I sneaked back into my car with my one toe and drove straight home.
"I didn't go close to the hall neither did I step into the party and so did many of our celebrirrrrriiieess so don't even face me 😏. Although I had an after parrry in my room with my parrry rice and Aladdin. See darlings, let's just stay clean and safe. #socialdistancing 🙏🏾. #stayathomechallenge Day 1. Forgive me @medlinboss for wasting this dress. Meanwhile, dm @medlincouturecollection dress available for order.
"Wait wait wait 😭😭. I said hi to people before I got to my room 🙆🏾‍♀️. Even in the elevator!!!!! Oh my God !! I'm self isolating 🏃🏽‍♀️🏃🏽‍♀️🏃🏽‍♀️. #myamvca vlog will be on Youtube soon sha. If you troll me this night, you are either a witch or a wizard or both. *drops mic 🎤 *. Ehen , @nancyisimeofficial did I hug or shake or wave ? @beverly_osu did I …….😫😫. I can't even remember who and who I hugged. I even went for @swankyjerry 's and met party. Mtchew , what am I even saying?, I'm not going out again 😭😭😭. #temporarypost maybe. #coronavirus"
See post below;