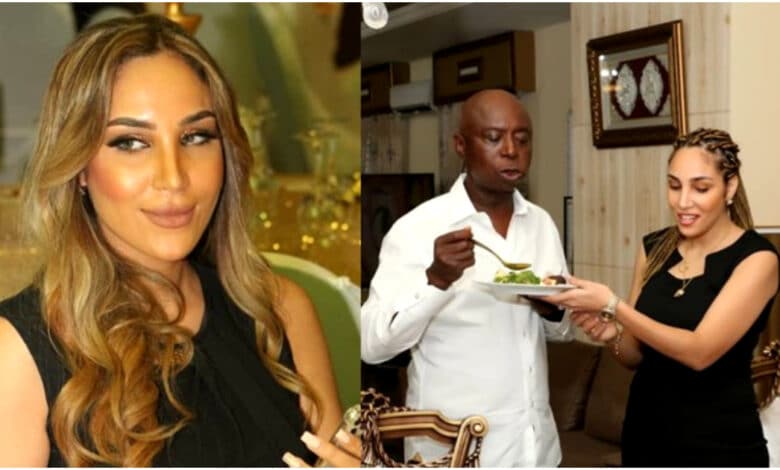 Entertainment News
Congratulations to my Munir – Laila Charani hails husband Ned Nwoko over elections victory
Ned Nwoko's Moroccan ex-wife, Laila Charani has hailed her husband, Ned Nwoko for winning the senatorial seat in Delta state in the elections.
A lot of congratulatory messages came through for the billionaire politician, Ned Nwoko after he secured his senatorial seat in Delta state after the elections.
In the wake of the celebrations after the elections, the Moroccan wife of Ned Nwoko, Laila Charani congratulated him and cheered him for his hard work while thanking those who supported and voted for her husband.
Laila wrote on her page;
"I want to use this medium to appreciate all who worked tirelessly with my husband, Prince Ned Munir Nwoko. A big hug and appreciation to all those who trust his leadership and positive influence in Anioma Delta and the society at large.
It's not a day's victory; we will continue to celebrate this victory and work towards a better Nigeria.
Congratulations to my munir ❤️. Congratulations to the people of Anioma Delta! Videos by @drachibrand".