Comedian Bovi celebrates himself and his beautiful daughter, Elena as they turn '40' and '6' today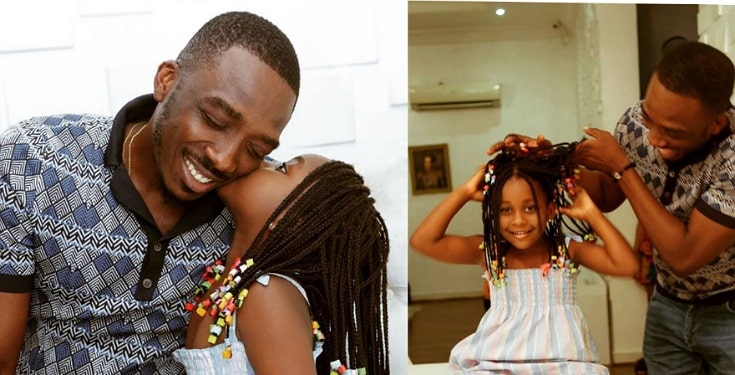 Nigerian comedian, Bovi and his daughter, Elena apparently share the same birthday, as the comedian has taken to Instagram to celebrate himself and his beautiful daughter with loved up photos.
The comedian hails from Delta State, Nigeria. He has organized popular stand-up comedy concerts like Bovi Man on Fire across the globe. He began his career in 2007 and since then, he has written several sitcoms and organised popular concerts.
Bovi began his stand-up comedy Man on Fire in 2013 which has been hosted in Nigeria and across the globe.
Sharing the birthday pictures, he celebrated his 'favorite' daughter and thanked God for life.
He also mentioned that he hoped to be prim and proper at 40 but it's not working.
'I planned to be prim and proper at 40… Errrh… It's not working. I'll try again at 50', he said.