Popular Nigerian comedian, Alibaba Akpobome has taken to social media and slammed Nigerians for being hypocritical especially when religion is involved.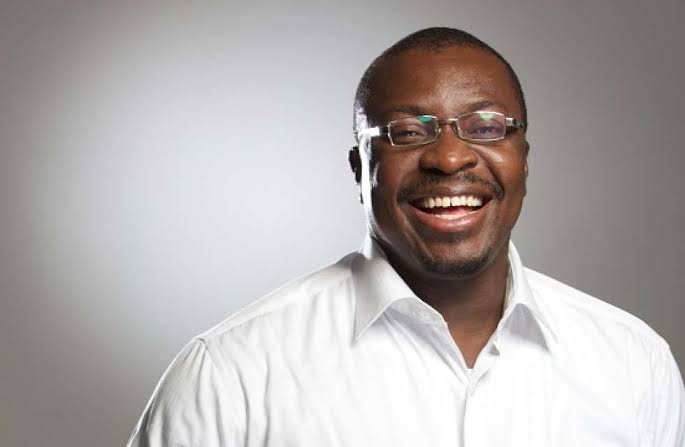 The pioneer comedian was reacting to a post that reads "When it comes to religion, Nigerians fight for God, but when it comes to their rights, they leave it for God to fight for thm."
Reacting to the post, Alibaba wrote on Instagram; "The person who wrote this deserves a national honour. When their man of God wears purple its royal. When I wear it, its feminine.
When their imam says God is not in Mecca, but in our hearts, its ok. When I say it, I am attacking Islam.
When their man of God says, if you pray without working, you will be broke, he heard from God. When I say the same thing, I am an antichrist.
When their man of God is caught in an entanglement, "he is only human", and "who are we to judge?"… but when its celebrities, the companies using them as brand influencers must drop them.
When a common citizen buys an expensive car, you hear "in a country where people can't afford one single meal a day, you are buying a car of N30m… selfishness of the highest order… money miss road. But when their man of God buys a Rolls-Royce, or private Jet, you hear, "Jesus was not poor", "I serve a rich God."
When you talk about the number of people jumping into your DM to ask for financial assistance, they tell you to shut up, if you want to help help, stop talking about people who need help. But when these people jump to defend the failing of a man of God, you will think, they get monthly allowance from him.
Same person who is carrying Islam ☪️ or Christianity ✝️ on their head, when its time for emergency, will not go to their fellow religious members. At that time, anyone is God sent.
My religion is the best… your religion is crap. But when they are on their sick bed, they don't care is the person performing the surgery is Farooq ibn Mohammed Alzakawi.
They will refuse to let you sell alcohol in their towns, cities and communities… but when the revenue from the same alcohol is shared and used to develop those same places, its insha Allah.
Water is a problem in some communities the people will not donate money to solve it, but will donate to building fund.
You preach against corruption but when someone who has been struggling to survive drops tithe of N2m, you pray for the tithers, but condemn all yahoo boys & others with unexplained wealth
You know this man rigged the election but he is coming to offer Thanksgiving to God through your church, What does that make you?"