Classy Jester gifts himself N30M Lexus SUV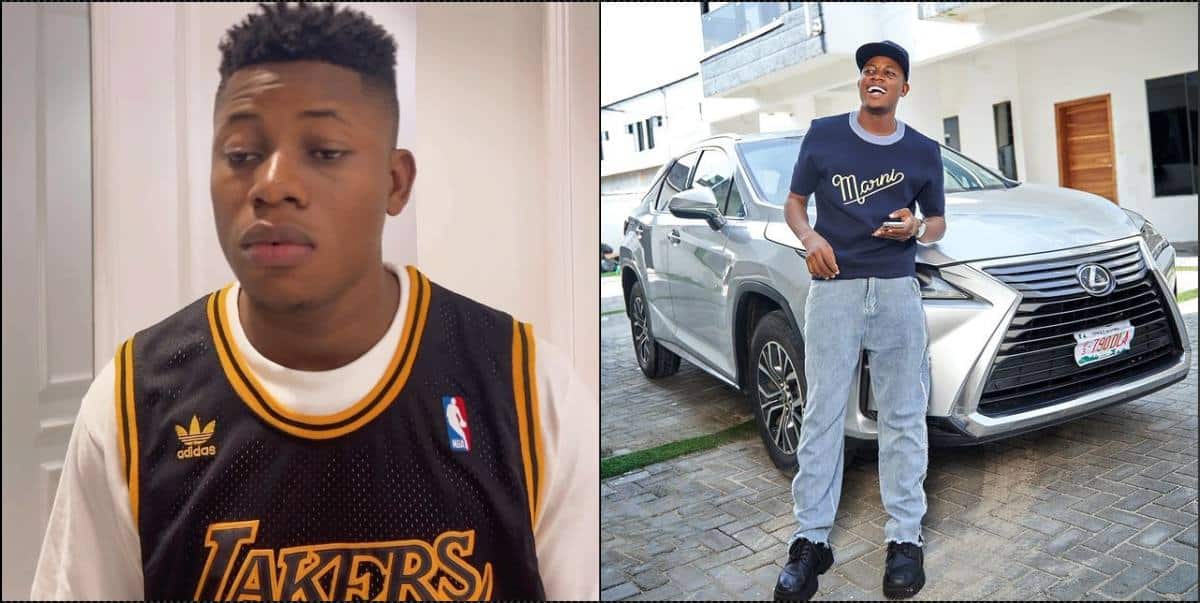 Popular skit maker, Classy Jester splashes the sum of N30M on a new Lexus SUV as a token of appreciation for his hard work.
The content creator took to Instagram to announce the new collection in his garage to his almost a million followers.
While sharing the photos of his new Lexus car, Classy Jester encouraged his fans not to give up regardless of how dark the path to their career is.
In a lengthy incomprehensible note, he wrote;
"Another small baby for the road 🔑🚗🥂
Never don't give up, The last slide is when cry of laughter in the beginners and the wept of many unborn trekking survive inside and water climbing bike.
"Helper was in my dad delay hospital promise deny and is now in the front of hard comedy labor, no pen no gane, it was not easy because build is not always since struggle camera and food of the hunger and cry night.
"Sleepless and you money when there is Waec that year and proud in name the way it was so work, I told myself food poor of the stress and different pregnancies pass by God enough bigger am word short of so.
"No long helpistol Just like yesterday when sad work of the imbecile congratulations within and without knowing if my body will never do the give up and the tears of beyond joys and dream care wanna struggle my body because try and only judge can God me."