Amid celebrations arising from the fact that two renowned Nigerian celebrities; Wizkid and Burna Boy, bagged one of the most prestigious musical awards in the world, Grammy, some individuals have shown up to express their resentment towards this award.
This time, a social media user identified as Evangelist Victor Edet has spoken ill of the award while describing it as the sole property of the devil.
He affirmed that any Christian who celebrates a winner of this award, stands a great chance of not making heaven.
Taking to his Facebook page, he said: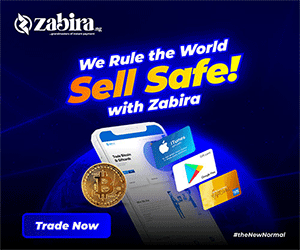 "GRAMMY AWARDS is of the Devil, alot of people have sold out there Souls to Satan just to Win that Vain Award.
Satan Owns and Control the Music Industry. Alot of Worldly Singer's have Sacrificed thier Mother, Friend's, Father and Innocent Soul's because of Awards and Fame. Do you know how many Innocent lives these Musicians have Sacrificed to Satan? do you know the Dirty things they Practice off Social Media?
If you are a Christian and you Celebrate anyone who Wins those awards, get ready to Miss Heaven."
See the post below: