Popular reality star, Chichi, returns the energy with reasons after getting unfollowed by Phyna, on the image-sharing platform, Instagram.
It all started when Phyna unfollowed her colleagues on the platform over reasons yet to be known.
Reacting to the decision, Chichi unfollowed her too while stating affirmatively that she gives back whatever energy tossed at her.
"A quick reminder, I am an energy returner," she wrote on her Instagram story.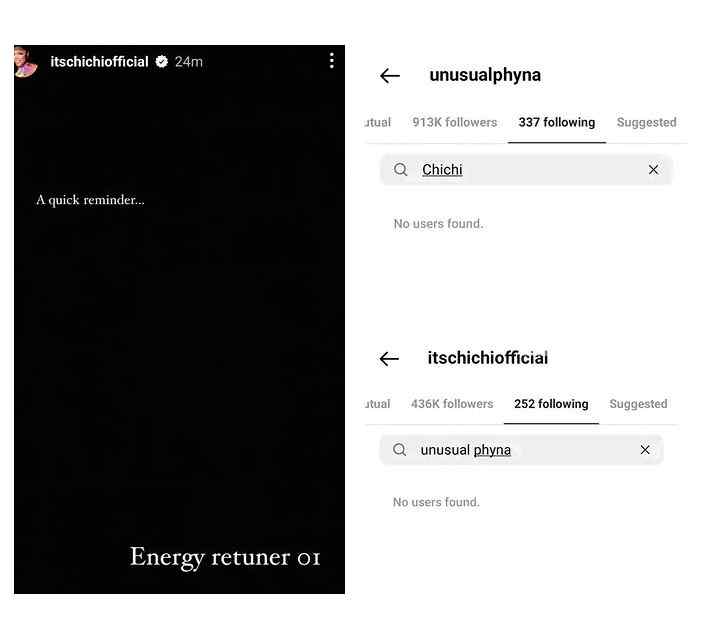 She continued, "I'm a whole lot of woman. Don't forget that. I ooze intravenous excellence. The serene shade of my skin is my truth. You don't compete, where you don't compare."
A troll however asked Chichi why she feels pain; in response, she educated the troll on God's favour over her life.