Starboy Wizkid's first son, Boluwatife has mentioned the things he wants for his 9th birthday coming up on May 13th.
His mum, Shola Ogudu revealed the things he mentioned via her Twitter handle. Boluwatife says he wants a Ps5, and iPad, an Apple laptop for his ICT and and iPhone.
Read Shola's tweet below…
"Me; Tife what would you like me to get you for your birthday!?
Tife; 🕺🏼 I thought you'd never ask.
I want Ps5, iPad, Apple laptop(for my ICT) and iPhone (not compulsory but I wouldn't mind)
Brethren; it was this very moment I knew I facked ap!!!!
Flushed faceFace with tears of joyRolling on the floor laughingRolling on the floor laughingFace with tears of joyLoudly crying face"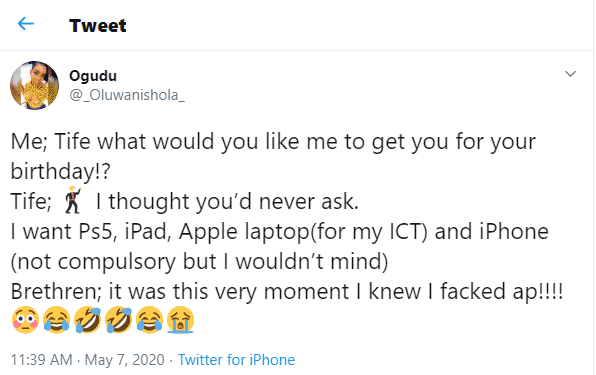 Recall that few days ago, Shola expressed her joy as Tife's birthday approached, saying she can't believe she has a 9-year-old.